Thank you so much for giving me my life back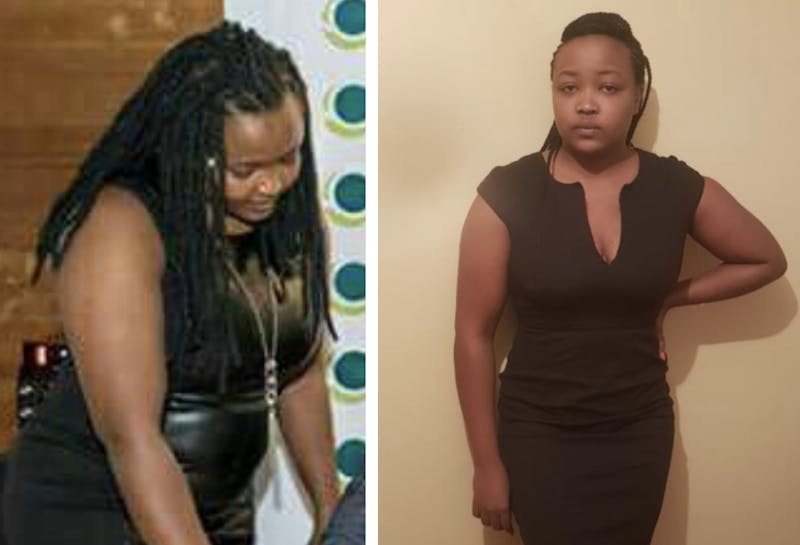 Joyce gained a lot of weight due to stressful working conditions. Fortunately she found the keto diet. Here's what happened in just a couple of months:
Hey,

I felt I should share my story to motivate someone to hopefully try the low carb diet and regain their self-confidence as I did. I am 25 years old and gained a lot of weight early this year due to stressful working conditions. I was 95 kg (209 lbs).

I started the low-carb diet in the last week of April and added in two days of 15 minutes workout just for stretching as I have a desk job and have not gone back since.

I checked the scale this week (second week of July) and I am down to 80 kg!!! (176 lbs). I have gone down from a size 16 to a size 12! My goal is at 75 kg (165 lbs) so I still have 5 to lose, but I am so excited and so much more confident with myself. Thank you so much for giving me my life back. xoxo

Joyce
Comment
Congratulations on your success, Joyce and thanks for sharing!
Get started
Do you want to try what Joyce has done? Sign up for our free 2-week keto low-carb challenge!
Alternatively, use our free keto low-carb guide, or for maximum simplicity try out our keto meal planner service with weekly delicious keto menus and shopping lists – it's free to use for a month.
DD+ MEMBERSHIP
Most popular success stories
All success stories
More
Keto
Lose weight
Support
Do you want to support Diet Doctor and get access to bonus material? Check out our membership.
PS
Do you have a success story you want to share on this blog? Send it (photos appreciated) to andreas@dietdoctor.com, and please let me know if it's OK to publish your photo and name or if you'd rather remain anonymous.
It would also be greatly appreciated if you shared what you eat in a typical day, whether you fast etc.