Low carb for diabetes: a slow but steady path to acceptance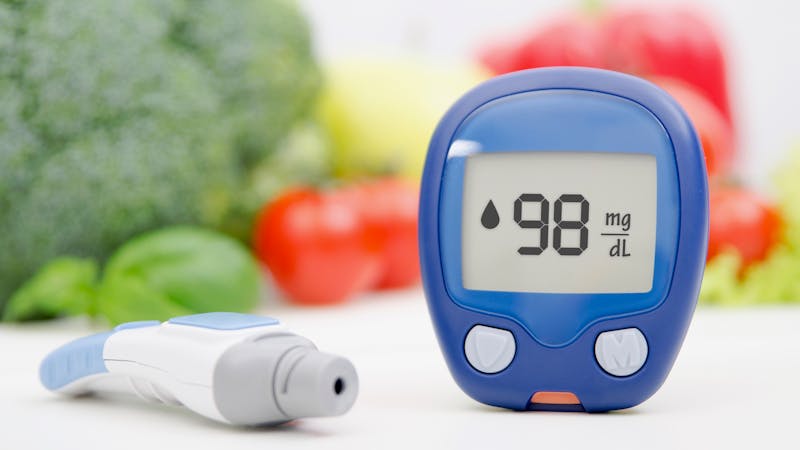 It often seems that real change in the field of nutrition happens almost unbearably slowly — especially if you happen to be one of the people affected by the current guidelines.
A recently-published review on the benefits and risks of low-carbohydrate and ketogenic diets for people with type 1 and type 2 diabetes perfectly illustrates this point:
Nutrients: Low-carb and ketogenic diets in type 1 and type 2 diabetes
After reviewing the evidence to date on carb restriction for diabetes, Italian researchers
stated that although carb-restricted diets (especially ketogenic diets) can promote weight loss and improve blood sugar control in people with type 2 diabetes, they may also raise cardiovascular disease (CVD) risk because they increase cholesterol levels. For individuals with type 1 diabetes, they were more cautious, stating that while adopting a low-carb diet may help regulate blood sugar levels in the short term, there isn't enough research to recommend it for this group because it hasn't been established as safe, might increase CVD risk, and could also impair growth in children who follow this approach.
The authors concluded that longer, more robust randomized trials are needed to help determine whether these diets are safe, effective, and sustainable for people with diabetes, especially those with type 1.
On a positive note, we can look at this as a step in the right direction. For many years, low-carb and ketogenic diets weren't even considered worthy of consideration by most diabetes researchers, doctors and educators. Like a growing number of diabetes professionals and organizations — including the American Diabetes Association (ADA) — the researchers who conducted this review do acknowledge the benefits of carbohydrate restriction. And it's true that more high-quality research would strengthen the existing evidence base for this approach in people with type 1 diabetes.
On the other hand, there are a few points made in this review we disagree with:
Low-carb diets and CVD risk: A charge repeatedly made is that low-carb diets have been found to cause an "unfavorable lipid profile" in people with diabetes, which seems to based solely on elevations in total and LDL cholesterol. However, according to several studies and anecdotal reports, most people with diabetes find that eating low-carb leads to a reduction in CVD risk factors: lower triglycerides, higher HDL cholesterol, and beneficial changes in the size and pattern of LDL.1 Additionally, significant increases in LDL cholesterol only occur in a minority of those who follow a carb-restricted diet, and they're often temporary, especially during weight loss.
ADA Standards of Medical Care for people with type 1 diabetes: The authors state that in the latest Standards of Medical Care, ketogenic and low-carbohydrate diets aren't included in the medical nutrition therapy recommendations for type 1 diabetes. But to be fair, other diets — such as low-fat, DASH, and Mediterranean — aren't included either. As authors of the 2019 ADA Standards of Medical Care conclude, "There is inadequate research about dietary patterns for type 1 diabetes to support one eating plan over another at this time." Furthermore, in an even more recent ADA consensus statement, carb-restricted diet studies were the only ones actually discussed for type 1, with the authors concluding: "This evidence suggests that a very-low-carbohydrate eating pattern may have potential benefits for adults with type 1 diabetes, but clinical trials of sufficient size and duration are needed to confirm prior findings."
Criticism of "real world" type 1 diabetes study: A 2018 study of more than 300 children and adults demonstrating exemplary blood sugar control via a very-low-carb approach was criticized for not being representative of most people with type 1 diabetes because it only included those who follow Dr. Richard K. Bernstein's protocol. However, this study does provide long-term data on safety, sustainability and acceptability of a carb-restricted way of eating. How many other individuals with type 1 diabetes might experience similar results if provided with low-carb guidance, support, and tools for success?
Long-term compliance: Similar to discussions in previous papers, this review raises concerns about carb restriction being difficult to maintain long term. But is there any evidence that most people with diabetes are adherent to other types of dietary advice they've been given? What's more, those who choose to follow low-carb or ketogenic diets are typically very compliant; blood sugar stability, satiety, and increased energy are powerful motivators.
If you've achieved better blood sugar control and overall health as a result of switching to low carb or keto, it may be frustrating to read another study that stops short of endorsing carb restriction as a realistic, sustainable option for people with diabetes. But take heart that slow yet steady progress is being made toward its acceptance by the mainstream, as you continue enjoying your low-carb lifestyle and experiencing its many benefits.
Earlier
Landmark diabetes report says low-carb is a top option
Word is spreading about how low-carb eating can reverse type 2 diabetes
New study: Exceptional blood-sugar control for type 1 diabetics on low carb
Diabetes