Colleen sent us a happy message, updating us on her progress after five months on a keto diet. Here's what she has to say:
I want to start out by saying thank you! I'm so happy with my results thus far. After 15 years of yo-yo dieting on Weight Watchers, I've finally found my fit! I feel amazing, energetic and my mood has completely changed.

I just turned 45 this week and feel the best I've felt in years. It's been so easy for me and I never feel deprived. Just came off of two vacations and managed to still lose 2 pounds (1 kg) after each trip. Here's my start photo and weigh in today at 20 weeks. Not to my goal yet but I'll never go back to carbs and sugar.

Start weight: 175.2 lbs (79 kg)
Current weight: 148.2 lbs (67 kg)
Height: 5'5 (165 cm)
Age: 45

Thanks again,
Colleen

P.S.
I'd like to add on the medical side of things. I was diagnosed at 41 with Hashimoto's disease. I felt terrible, tired, had numbness in my feet and hands and the weight started to creep up. I tried all my low-calorie tricks with no success.

After going LCHF everything has changed and my thyroid has shrunk back to normal size. It's truly been unbelievable. Attached is a photo of myself and husband in California on vacation last week. Living life and feeling great!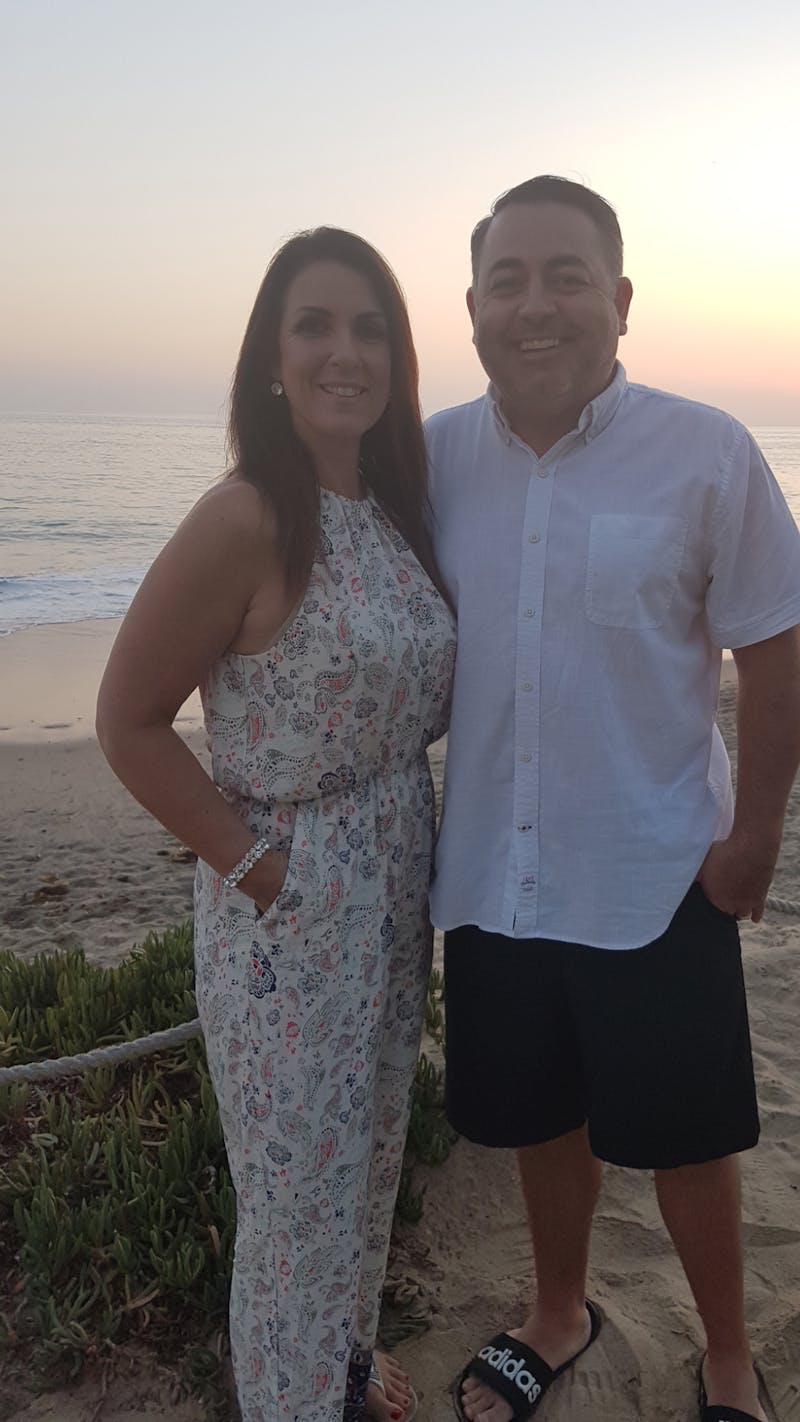 Comments
Congratulations, Colleen, and best of luck on your continued journey! :-)
Get started
Do you want to try what Colleen has done? Sign up for our free 2-week keto low-carb challenge!
Alternatively, use our free keto low-carb guide, or for maximum simplicity try out our new low-carb meal planner service – it's free to use for a month.
DD+ MEMBERSHIP
Weight loss
Keto
Support
Do you want to support Diet Doctor and get access to bonus material? Check out our membership.
More success stories
Share your story
Do you have a success story you want to share? Send your information, plus before and after photos, to success@dietdoctor.com. It would also be greatly appreciated if you shared what you eat in a typical day, whether you fast etc. More information:
Share your story!