"I didn't do what I always did, so I got something else!"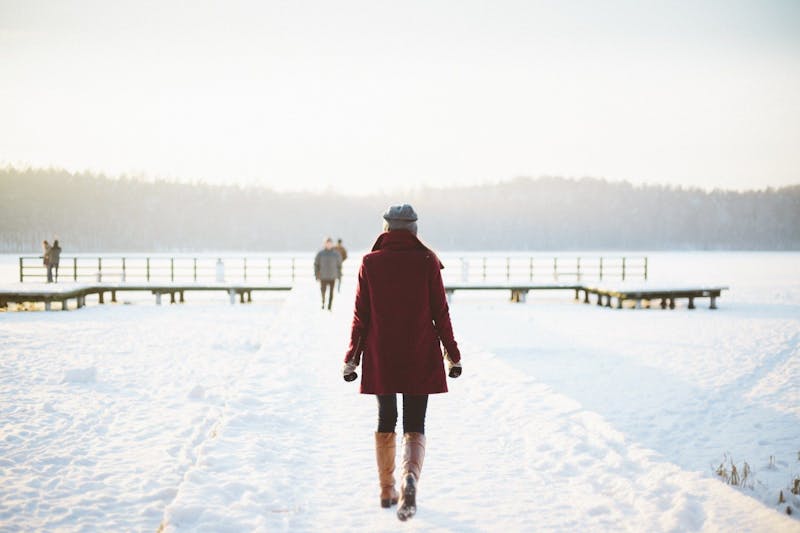 Viveca felt great on low-carb, but the expected weight loss never happened. One day she had a thought and made a few small changes to her diet. This is her story:
The email
What you're about to read is not a success story about becoming free of disease with an LCHF diet, instead I'm over 50 years old with the same problem that I've realized many other people have. Not losing weight, in spite of LCHF.

"If you always do what you've always done, you'll always get what you've always got."

That's what my cousin told me this summer (a word of wisdom which Henry Ford coined a long time ago, although he probably didn't talk about weight). We sat down and discussed how hard it is to lose the last few stubborn pounds after the age of 50 (I'm 54 years old now). A few weeks later Monique (Lifezone) wrote the same text on her blog, but in Swedish. It made me realize that I MUST figure out what I'm doing wrong!

I started eating LCHF in 2010. Not because of any health problems but because I wanted to lose a couple of pounds and eat real food. Just like many others I got that AHA moment. My body felt at peace. My sweet cravings subsided and I no longer had to be hungry. However, I rapidly gained 4 kilos (9 lbs), but still thought that it was worth every gram. I read about all the "happy" low carbers who drastically lost a significant amount of weight, but that did not apply to me. I could accept that I had gained 4 kilos (9 lbs), but I was still slightly annoyed that it didn't work.

I've taken two courses with Monique (Lifezone). One on LCHF and one on ketogenic LCHF. Everything I ate was low carb. I have tons of cookbooks with LCHF food. Skaldeman's books. I read blogs and sites like Diet Doctor, Lifezone, 56kilo [Swedish], Kostvägen [Swedish], LCHFingenjören [Swedish], Martina Johansson [Swedish] and many, many more. So I know what's LCHF and what's not. Of course I've also read about what can cause a weight-loss stall, but it has not been so important, because I felt so great.

So what happened after the summer of 2016? I have no scale at home, but I realized that I've gained way more than four kilos (9 lbs). I didn't like what I saw in the mirror and I definitely did not wear a bikini in public.

NOOO, it was about time to take a look at what I'm always doing:

06.30 – When I woke up I drank a cup of tea with cream.
09.30 – Breakfast at work. One egg with a little butter or a little mayonnaise. A cup of tea with cream.
12.00 – Lunch at work. Always low carb.
14.30 – Snack at work if I have enough time. A cup of tea with cream.
18.00 – Dinner at home. Always low carb.
21.00 – Evening snack. Low carb. Some cheese, ham, salami or nuts. Sometimes a piece of dark chocolate. A cup of tea with cream or half a glass of red wine.

This was what my weekdays looked like. On the weekends, I had a little bit extra of everything, even though it counted as LCHF.

Hmmm, what should I change? When I looked at it on paper I quickly realized that I'm eating even if I'm not hungry. A little bit too much cream, maybe? It's one of these things that can cause a weight-loss stall, I've read. Snacking at night? I hate going to bed hungry. My cousin had started eating carrots in the evening instead of a sandwich. I hate carrots. It is not part of LCHF, it causes sugar cravings, so I had to figure something else out.

OKAY, said and done. I'm going to deal with this.
1. Time to only eat when I'm hungry.
2. The cream in my tea needs to go. Cream and dairy products only when cooking.
But I love cream in my tea. I also like butter in my tea, but thought it was too much to take out a hand blender every time. I invested in a few small electrical whisks and a few tall thermos flasks so that I could whisk in the cup without spilling.
3. The evening snack will be cucumber and tomatoes.

Since the 8th of August my eating schedule during weekdays look like this instead:

09.30 – Breakfast at work. One egg and a cup of tea with butter (with about 45-50 g of butter).
12.00 – Lunch at work. Low car (I'm not always very hungry at this time, but it is a social thing to eat together with your co-workers).
18.00 – Home after work. IF I'm hungry I eat a couple of boiled eggs with mayonnaise, otherwise I don't eat anything until the evening.
21.00 – Curling up on my couch. Cucumber and/or tomatoes together with a big cup of tea with butter. This time is sacred. I really enjoy relaxing with my cup of tea and vegetables. Different tea flavors for variation.

On Friday nights and throughout the whole Saturday, I eat whatever I want. It's low-carb, but then cheese, nuts, chocolate and alcoholic beverages are allowed.

What has then happened since I analyzed my eating after the summer? I don't own a scale, which I already have mentioned, so I didn't know about my weight until my annual check up at work a week ago. Yes, I've lost 5 kg (11 lbs). My waist circumference has decreased by 10 cm (4 inches) and my behind by 5 cm (2 inches). Oopsie!

I didn't do what I always did, so I got something else!

Thanks for your enthusiasm and a very great site. My greatest favorite right now is the recipes,

Viveca
Comments
Congratulations to your success, Viveca, and a thank you for sharing!
Get started
Do you want to try what Viveca has done? Sign up for our free 2-week keto low-carb challenge!
Alternatively, use our free low-carb guide, or for maximum simplicity try out our brand new low-carb meal planner service – it's free to use for a month.
More
More success stories
Share your story
Do you have a success story you want to share? Send your information, plus before and after photos, to success@dietdoctor.com. It would also be greatly appreciated if you shared what you eat in a typical day, whether you fast etc. More information:
Share your story!
Top videos about weight loss
Support
Do you want to support Diet Doctor and get access to bonus material? Check out our membership.