Study shows low carb reverses diabetes and saves money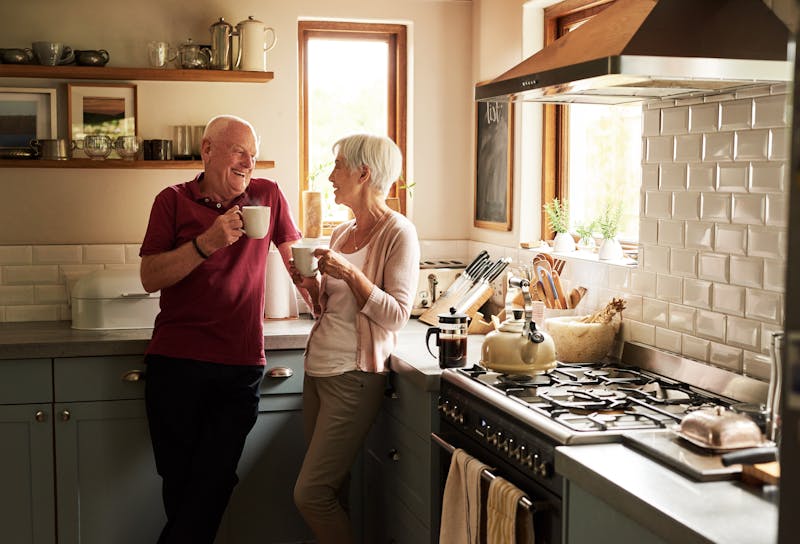 A new study shows that a low-carbohydrate diet improves the health of individuals with type 2 diabetes and can also save a great deal of money in the process.
Led by Dr. David Unwin and published in BMJ Nutrition, Prevention and Health, the study shows that low-carbohydrate diets can be successfully used in routine primary care practice to help individuals improve their health and reduce their use of blood sugar medications.
Over the course of six years, Dr. Unwin tracked the progress of individuals in his UK practice who had been diagnosed with type 2 diabetes or its precursor, prediabetes. For those who chose a low-carbohydrate diet to treat their condition, Dr. Unwin and his team found significant improvements in blood sugar control, weight, blood pressure, and other health markers.
In this self-selected group of 199 participants, 93% of those with prediabetes were able to return to a normal HbA1c level, while 46% of those with type 2 diabetes were able to discontinue medication and experience remission. Other markers of good health also significantly improved in this patient group, with an average weight loss of 8.1 kg (18 pounds), plus significant improvements in blood cholesterol, triglycerides, and blood pressure.
It's important, though, to note that weight loss did not track closely with improvements in blood sugar control. Those who lost less weight seemed to do as well as those with greater weight loss in terms of improving their diabetes.
This study estimates that a low-carbohydrate diet saved over 50,000 pounds (around 65,000 US dollars) in drug costs compared to 17 other similar practices in the UK. The study suggests that if every general practice in England were to realize similar savings, the annual savings to the National Health Service (NHS) would be 277 million pounds (or over 350 million US dollars).
Study participants made up about 27% of the total population of people with diabetes in this practice. Patients using a low-carb approach were seen at three, 10-minute, one-to-one appointments per year and were given the option to attend group sessions every 6 weeks. The authors of this study suggest that this additional support was an important contributing factor to the patients' success.
Patients who chose this approach were educated about healthy low-carb dietary patterns that focused on food types, not on counting calories or measuring serving sizes. Particular attention was paid to reducing sugar, refined starches, and high glycemic index (GI) foods. Participants followed the diet for an average of 23 months.
One unexpected result from the study was that older patients (>65 years) and those with long-standing diabetes (>6 years) were able to achieve significant improvements in blood glucose control with a low-carbohydrate dietary approach. These groups are often excluded from similar trials because it is believed that it is more difficult for them to achieve remission. This study suggests that even older adults and those with long-standing diabetes can use a low-carb diet to improve blood sugar control and health in general.
According to Dr. Unwin, the lead author, "The low carb approach has transformed our view of the realistic prospects for people with type 2 diabetes in general practice. Drug-free diabetes remission was incredibly rare for us back in 2012, now it is a regular occurrence. We feel the low carb option should be possible throughout the NHS. We were particularly excited to find how well the over 65's did with this approach."
Dr. Unwin is a member of Diet Doctor's Medical Review Board and hosts Diet Doctor's "Low carb for doctors" video course.
If you are a healthcare provider interested in using a low-carbohydrate diet to help your patients improve their health and save money, Diet Doctor has a free, fully accredited continuing medical education course that provides an evidence-based introduction to this dietary intervention. In addition, we have many other resources to help you help your patients, from patient education materials to columns on clinical care written by providers who use low-carb diets with their patients.
If you have been diagnosed with prediabetes or type 2 diabetes, Diet Doctor has free resources to help you reduce medication and improve blood sugar control at the same time, in essence reversing your diabetes. You can find a healthcare provider on our "Find a low-carb clinician" map who can help you do this safely and effectively. By becoming a Diet Doctor member, you'll also be able to access 24/7 support for your journey on our moderated community Facebook group.
More posts
A flawed analysis finds low-carb benefits disappear after six months
Observational study suggests low-carb diets are associated with higher coronary calcium scores
Ketones improve cognitive function in a small randomized controlled trial
Low-carb basics