New low-carb cookbooks by two Diet Doctor team members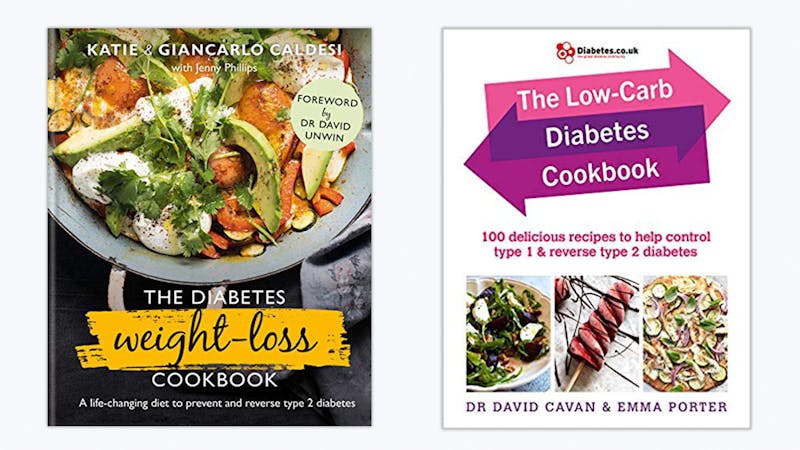 Looking for some more information and inspiration around low-carb cooking for diabetes?
Two valued members of Diet Doctor's medical review board, family doctor Dr. David Unwin and diabetes expert Dr. David Cavan, each are involved with new cookbooks you might want to check out.
Dr. Unwin is an award-winning UK GP who has spearheaded low-carb treatment in his primary care practice since 2012 and is amassing terrific patient results.
Dr. Unwin has teamed up with UK celebrity chefs and cooking educators Katie and Giancarlo Caldesi to add scientific evidence and clinical experience to the couple's informative and delicious new cookbook, The Diabetes Weight-Loss Cookbook: A life-changing diet to prevent and reverse type 2 diabetes.
The book details the couple's culinary success with two restaurants, a cooking school, a popular TV cooking show, and more than 10 cookbooks. But Giancarlo's health declined until he was eventually diagnosed with type 2 diabetes in 2011.
Their new cookbook shares how he reversed his diabetes and regained his health and vigor with a low-carb diet. Now the couple has adapted many of their recipes to a low-carb way of eating. The book has become a UK bestseller after it was serialized over five days in the Daily Mail newspaper earlier this past spring.
Dr. David Cavan has taken his considerable international expertise in both type 1 and type 2 diabetes and joined with UK food writer Emma Porter to create another inspiring cookbook featuring 100 low-carb recipes.
It is Cavan's fourth book and he provides the scientific basis for the diet for management of type 1 diabetes and reversal of type 2. Porter, who has type 1 diabetes, created the recipes. She has a popular UK blog, The Low Carb Kitchen.
While both cookbooks have been written for a UK audience, with UK cooking terms and metric measurements, both can be ordered by North Americans (who don't mind converting from metric), here and here.
Earlier
Cookbook: Keto Living Day by Day
Cooking videos