"My skin is clear and pain free"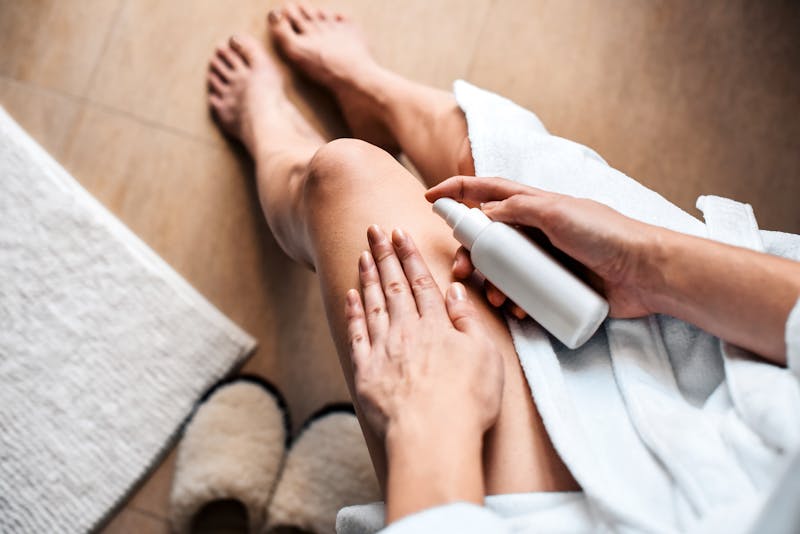 Many people who start a keto diet seem to notice that their skin improves and ends up looking healthier. But can keto alleviate more serious skin disorders, like the condition granuloma annulare? That appears to be the case for Nikki:
Nikki's story
Hi Amanda,
I feel I need to share how my life has changed in the past year. Keto and my doctor, pretty amazing stuff.
It begins many years ago with a painful persistent skin condition diagnosed as granuloma annulare. Several trips to the dermatologist and no results, my GP starts to do steroid injections into the most aggressive and painful areas.
At first there is success, but shortly after that new outbreaks start to occur more often and more severe. We do more injections and the results continue to be the same. This went on for approximately ten years.
My family GP moves away and we get a new doctor in our clinic, he is young and open minded. He does a few of these injections and tells me he won't entertain the idea of doing any more as they are doing nothing but causing more grief and wasting money on prescriptions. He suggests I try removing gluten from my diet and see how that goes.
I go home and start researching gluten free. I remove gluten from my diet and after just two weeks I visit my doctor and he is just as amazed as I am at how much the condition has reduced. He is so excited he calls in the other doctors to see how his suggestion has helped. This condition was so painful I had trouble walking by the end of the day my feet and toes were so inflamed.
I took it a step further and started a keto lifestyle. I had never heard of it, but my doctor gave me a few websites to view, one being Diet Doctor. So I go home and start researching your site.
It has been a full year of my keto journey and my life has improved in so many ways. My skin is clear and pain free, I no long take prescriptions for high blood pressure and I am no longer "borderline" diabetic. The bonus in all of this is that I am also 50 lbs (23 kg) lighter!
I am so delighted and so is my doctor. I have no doubt in my mind that our food is killing us. We need to educate people and I am trying to do just that. At my work place we have four of us on the keto lifestyle. All combined we lost over 250 lbs (113 kg).
I will attach photos of my skin, the clarity is not what your criteria calls for but they tell a very successful story in your eyes.
Thank you having such an informative website to help us along.
Regards,
Nikki
Comment
Wow, Nikki! That is a fantastic result. It is amazing how much our food can impact various aspects of our health. Thank you for sharing your incredible example. Keep up the great work!
Best,
/ Dr. Bret Scher, MD

Most popular success stories
All success stories
Share your story
Do you have a success story you want to share on this blog? Send your information, plus before and after photos, to success@dietdoctor.com. It would also be greatly appreciated if you shared what you eat in a typical day, whether you fast etc. More information:
Share your story!
More
Keto