"It didn't feel like I was on a diet"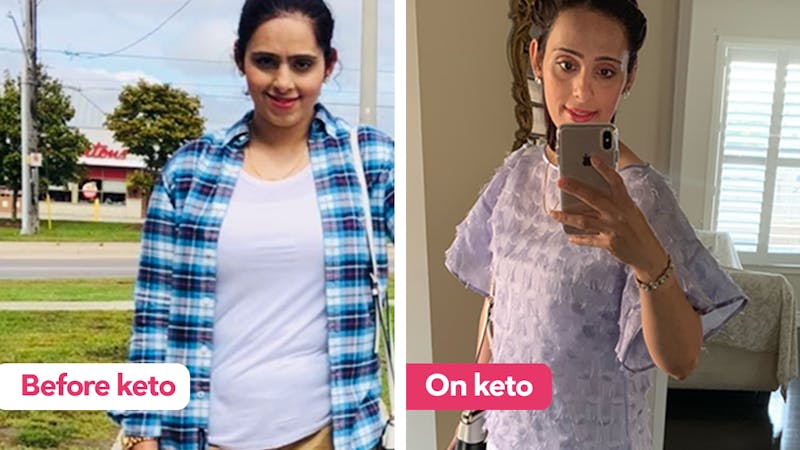 Ammara just checked in to tell us about the success she has had with a keto diet and intermittent fasting, losing 50 lbs (23 kg) since May this year. Here she shares her experience:
Ammara's story
Hi,
My name is Ammara, and I am 34 years old. Before starting the low carb or keto diet, I was 185 lbs (84 kg). I heard about the keto diet but never attempted it, but when I noticed I was gaining weight day by day, I researched and found very useful information on the Diet Doctor website, and that's when I decided I will start the keto diet.
The Diet Doctor keto recipes helped me choose yummy food options, and it didn't feel like I was on a diet because there is a substitute for everything, slowly I started seeing results. I started my journey in May 2019, and by June, I included intermittent fasting with keto, and I have been following this diet since May 2019 and have lost a total of 50 lbs (23 kg). As of today, I am 134 lbs (61 kg).
Comment
Thanks for sharing your story with us, Ammara. Your words are so true, this doesn't need to feel like a diet. It is a way of life! It's not about what we give up, but rather what we gain in our health and our life!
Keep up the great work.
Best,
/ Dr. Bret Scher, MD
---
Join now
---
Most popular success stories
All success stories
Share your story
Do you have a success story you want to share on this blog?Send your information, plus before and after photos, to success@dietdoctor.com. It would also be greatly appreciated if you shared what you eat in a typical day, whether you fast etc. More information:
Share your story!
More
Keto
Support
Do you want to support Diet Doctor and get access to bonus material? Check out our membership.