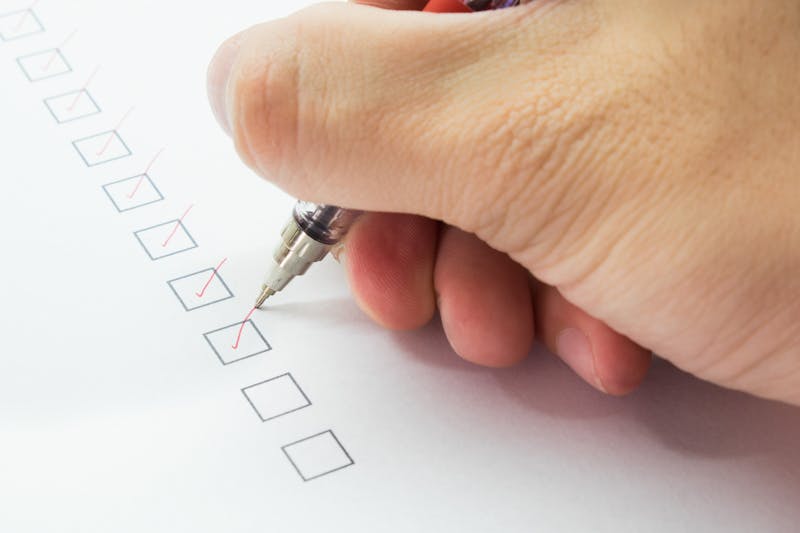 "Get eggs, heavy cream, get this brand of lower-carb tomato sauce, not that one. Grab more olive oil, and, oh, grab the pre-cooked hard-boiled eggs because this week you don't even have time to boil water. And go back to the meat department because you need ground beef to make more crack slaw".
I talked to myself as I winged it through the store without a shopping list or my weekly menu plan. It was only a mental checklist that I visualized as I moved swiftly through the store collecting the dozen or so items we needed. With only ten minutes left to get home, I smiled at crossing the checkout line with three minutes to spare. Where was my Superwoman cape? My smugness was short-lived as I thought about going home to talk with my daughter. I worried that I had been too harsh with her that morning.
It had nearly broken my heart to say, "I'm sorry honey. I can't today." My daughter had called three times that week from school because she had forgotten something. Each time she called I had left work or made myself late as I stopped to retrieve what she needed from home, run it to her at school, and then get back to work. In the previous weeks she had also forgotten at least one thing per week which was frustrating to us both and embarrassing to her.
While I probably could have taken the forgotten item to her once more, she had to take responsibility. Mom could not keep rescuing her. Her dad and I agreed that having her deal with the repercussions was an important lesson, but we also worked with her to build in additional support.
After school that evening she and I sat down and talked about the consequences of what she had forgotten that day. We took the time to discuss why she had forgotten some of the items I had recently taken to her. Much of her struggles with forgetfulness were related to disorganization. She forgot the binder because she left it on her desk instead of packing it in her backpack. She forgot her lunch one day because she was looking for her shoes which she had left outside by the trampoline. She didn't remember to turn in a permission form because she put it in her backpack instead of in her folder for homeroom.
As we talked about why she had forgotten various items, two things became clear. One, she had a lot to remember! Two, mornings were harder when she didn't follow a routine. Once we knew why, we set about changing how. I showed my daughter how I use checklists to help me remember things. She liked the idea and decided to make two checklists, one for morning and one for the night before.
We went to the computer and typed up her evening list: pack backpack with homework (binders) and notes to turn in, charge Chromebook, pick out clothes, find shoes, put lunchbox on kitchen counter. Then she created a morning list: brush teeth, use deodorant, pack Chromebook, pack lunchbox. She (and we) began using the list, and the phone calls to mom for help stopped. She and I both were very pleased!
What we also noticed was that while she relied on the lists for the first few weeks, eventually she no longer had to stop and check each item. She was creating good habits. Those visual reminders became routine. She was still using the checklist, but it was internalized. Her brain had needed the organization to remember and to create a routine to make her successful. What seemed to take a little extra time in the beginning – making the lists, checking them twice – actually saved her time and saved each of us some stress over forgetting things she really needed.
Even more importantly, my daughter felt accomplished. She was really proud of herself. I overheard her one day talking to a friend who was visiting. Her checklist was pinned on the wall just outside of her room so that she could check it before heading downstairs, and she explained, "Yeah, I used to need that because I was forgetting stuff. Now, I don't forget those things, but I like to leave it there anyway because it reminds me of how much better I am now at remembering." Her pride was apparent. She took what was frustrating for us both and embarrassing for her and turned it into something she could do. With only a little extra effort, she set herself up for success.
New habits are hard until they become routine
If you're struggling to stay on a ketogenic diet or concerned about figuring out how to create a keto plate, remember that one, it's a lot to learn, and two, new habits are hard until they become routine. In the beginning, we often need to create lists and track macros. Weighing a portion or looking up carb counts can help us to remember portion sizes and to keep at least a mental record of how many grams of carbohydrates, fat, and protein we've consumed in a meal. You are also likely to benefit from making the commitment to try new ketogenic recipes. By practicing in the kitchen and finding easy and reliable recipes, you build in new cooking and eating habits.
While it might be time consuming and awkward at first, over time you will internalize those new habits. Once you take the time to practice those routines, instead of struggling with embarrassment and failure, you can experience the pride of accomplishment and better health. With only a little extra effort, you can set yourself up for success.
When I first started keto, it was all new to me as well. I had to read labels and look up macros. Grocery shopping was a chore at first because once I took those old low-fat processed and packaged foods out of the shopping cart, I had to figure out what to put into the shopping cart! Fresh meat? How do I cook it? When do I cook it? The veggies I bought on keto didn't stay fresh nearly as long as the packaged granola bars. None of us learn lifestyle changes overnight, but we do learn them day by day as we keep practicing and keep creating new habits. Eventually, we have a new routine that becomes normal. One day we look back and wonder how we ever lived like that!

Do you want to read more by Kristie Sullivan? Here are her three most popular posts:

More
Keto
Low-carb basics
Earlier with Kristie