"The biggest medicine or the biggest boon for me is butter"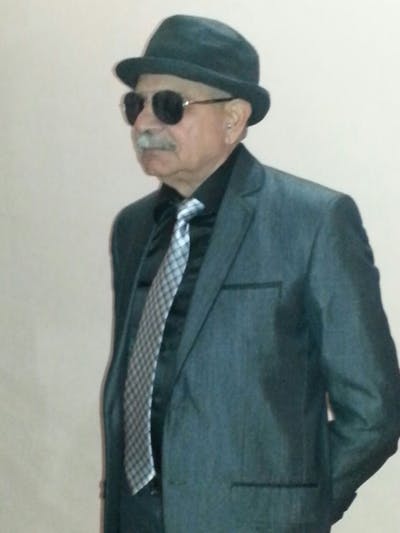 Vishva suffered from type 2 diabetes that progressively worsened over time, and had to take many medicines. He also found his diet utterly tasteless.
Then his friends sent him a link to Diet Doctor, and he decided to try low carb:
The E-mail
I am Vishva Mitter Bammi, aged 69, from Punjab (India).

I was a diabetic for the last 26 years. After every five or six years, my doctor would change the salt of my medicine. Lastly I had been on 3 mg of glimpride with some other medicines for blood pressure or cholesterol. Even then my PP sugar was never less than 185. My diet was always tasteless.

In 2012 one of my friends sent me a link to dietdoctor. Fearing any dangerous result, I tried it. In the first six months my PP sugar came down to 160. Next time after six months my sugar was 145 and blood profile was wonderful. Now my PP sugar is almost 136-140 without any medicine.

The biggest medicine or the biggest boon for me is butter. Though grass fed cow's butter is rarely available in Punjab, buffalo's butter is also doing well. Now my diet is tasty.

I advised my friends to do the same. They always trust me as they know that my views are always scientific. They are also enjoying the life.
Comments
Congratulations Vishva to reversing your diabetes!
Are you ready?
How to Reverse Type 2 Diabetes
Indian low-carb recipes
More success stories
Support
We want to help millions of people to massively improve their health like Vishva. Do you want to support Diet Doctor and get access to bonus material? Check out our membership.
Videos
Share your story
Do you have a success story you want to share? Send your information, plus before and after photos, to success@dietdoctor.com. It would also be greatly appreciated if you shared what you eat in a typical day, whether you fast etc. More information:
Share your story!