The New York Times launches 7-day sugar challenge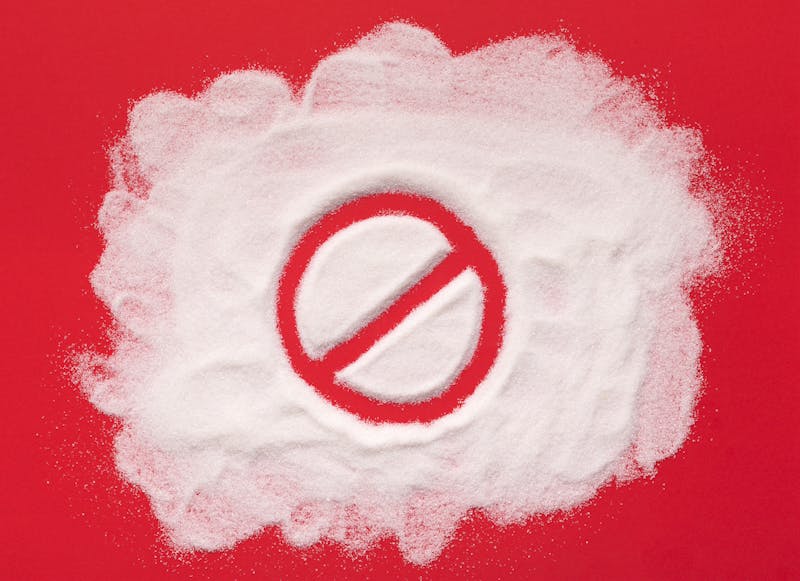 The benefits of ditching sugar are finally hitting the mainstream. This week The New York Times launched a new program, the 7-day sugar challenge, featuring daily emails, to help its readers find ways to cut added sugar from their diets.
Says the Times in their promo news story: "One of the best things you can do for your health is to cut back on foods with added sugar. Our 7-Day Sugar Challenge will show you how."
New York Times: Make 2020 the Year of Less Sugar
Well, we agree! Your health will improve if you cut out added sugar from your diet.
Their Day 1 email advises having a "no sugar morning," since breakfast is often the sweetest meal of the day.
While they don't call their program, anywhere, a "low-carb diet" they recommend cutting out all breakfast cereals, grains, flavored yogurts, muffins, pastries, granola bars —even plain toast. (No mention in the first missive, however, of cutting out the daily breakfast orange juice or other fruit juices, which as Diet Doctor regulars know is a key part of our high-sugar ditch list.)
The write up about the program quotes both Gary Taubes and Dr. Robert Lustig, well-known low-carb experts and long-time contributors to content on the Diet Doctor site. They speak to the negative health impacts of too much sugar. Says Lustig: "the more sugar you eat, the faster you age."
We congratulate the Times for supporting their readers in this way. We know that daily emails can really work to motivate and inform — we have been doing that for more than four years now in our keto programs!
But we would stress that cutting out only added sugar, for many people, will not go far enough to achieve dramatic and lasting health improvements. Instead, a low-carb or keto diet cuts out not only added sugar, but all foods with natural sugars or that rapidly convert to sugar upon digestion. This, for many, will be a more comprehensive choice with better results.
And that is where we can help. At Diet Doctor we have three low-carb, keto programs, all of which feature daily emails, videos, meals plans, and supportive information:
Get Started Challenge: this free, two-week program is perfect for those who are new to low-carb, keto eating and want an easy, fast and no-cost introduction. Launched in January 2016, and refreshed each year, the program has helped more than 920,000 people discover if keto-eating is right for them. It consistently gets rave reviews, week after week. We've just re-launched the 2020 version with brand new meals plans and updated content. Learn more
5 Weeks of Keto with Kristie: Launched in August of 2019, this member-only program is led by our head of community Kristie Sullivan and is replete with her warmth, wisdom and Southern charm. Kristie has her own dramatic story of 100-pound weight loss and is especially helpful for those who may have struggled with keto-eating or who want more friendly, hands-on psychological as well as practical support. Learn more
Weight Loss for Good: Our brand new, ten-week program for Diet Doctor members launches January 2 and features concise and comprehensive information for those who like their support quick, focused, and to-the-point. Featuring ten weeks of meal plans, the first three weeks deliver daily emails and a one page "Crash Course" with the top tips for the day on a specific topic. Then, for seven weeks you continue to get weekly meal plans plus three "Deep Dives" each week that revisit each of the twenty topics in the Crash Course with more in-depth information. Learn more
So, in short, there is something for everyone, whether you simply want to ditch added sugar with help of The New York Times, give keto eating a two-week test run with Diet Doctor, or join our membership and get more intensive and comprehensive programs.
We know that whatever you do, you are setting yourself up for a healthier 2020.
Happy New Year!
Earlier
Norwegians reduce sugar intake — how can we do the same?