"We are loving this keto diet every way possible"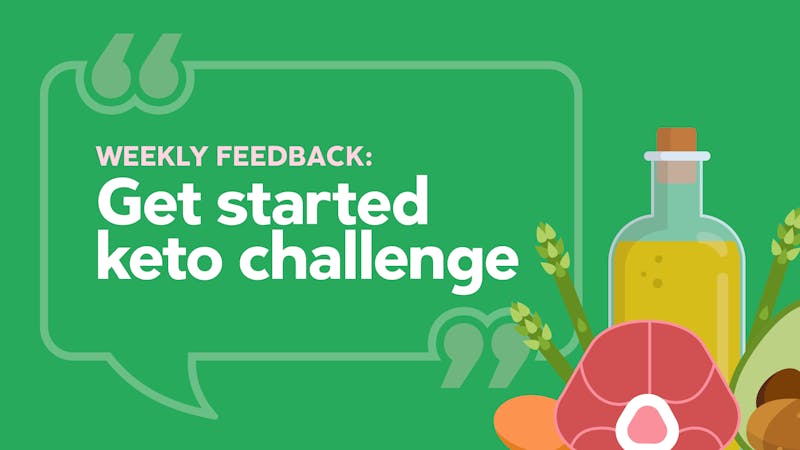 Over 920,000 people have signed up for our free two-week keto low-carb challenge. You'll get free guidance, meal plans, recipes, shopping lists and troubleshooting tips – everything you need to succeed on a keto diet.
Here are new inspirational stories from people who have taken the challenge:
Feedback
Hi,

My husband and I started keto diet on October 29th, 2019. So, it is three weeks already! We live in India, and we are both 30+. My husband lost 5.7 kg (13 lbs) so far, and I lost 5.7 kg (13 lbs)! Most importantly, we are loving this keto diet every way possible, starting from new kind of food preparation to getting and feeling healthy, and losing weight as a bonus… lol!

We are having two meals daily, and I am doing a 24-hour fast once a week. I am fine with this.

Our hunger is reducing fast, and we have no cravings for grains and sugary food any more! To us, it is a lifestyle change that is making us healthy from the inside out. It feels good to think that this lifestyle is helping us to reverse diseases which might have turned serious in the long run.

So, yes we are loving keto, and hope to stick to it life long. Thank you.

Faguneshu

---

Fantastic – I loved it!

Kick started my low-carb journey, easy to follow, love the app – it's brilliant!

I don't have to wonder and think about what to eat, all I have to do is shop.

Rita

---

Enjoying the website and all the info.

So well set out!

Thank you,
Lindsey

---

Delicious recipes! I lost an inch (3 cm). My wife lost a pound (0.5 kg). We're 66 and 65 years of age. Thanks.

Craig

---

I really liked the keto challenge. I did change it from a low-carb menu planner to full keto menu as my daughter and I were trying to do low carbs prior to starting. I watched all the videos and read the information about the keto flu and other side effects.

As I read more there I started getting confused about carbs and net carbs, so I decided to download a carb-counting app to help me with my choices. I found this gave me a lot more confidence. I did measure ingredients to ensure I kept under the carb restriction.

A side effect that I did have was my menstrual cycle returned, this was a surprise, but after reading more information, this seems a 'normal' side effect for many people.

In two weeks I lost an inch (2.5 cm) off my waist and approx 2 kg (4 lbs). Starting at 66 kg (145 lbs), and the last time I stepped on the scales 63 kg (140 lbs), although I realize this will fluctuate. I also suffered from IBS which has disappeared since starting keto. I do still check FODMAPS for some foods that are allowed on keto but a red on FODMAP.

I found it really easy to eat keto out, as a lot of restaurants will allow you to order just sides. The fact that you can eat protein makes it so easy to order breakfast and dinners.

I feel I am eating healthier, I always carry water and nuts with me, in case I get hungry. My next step is to get more knowledge on the carbs in vegetables. If I had wishes for Diet Doctor it would be to have a carb-counter app and also fewer carb keto meals, but I also think as I get more confident I will begin to adjust my cooking.

All the best with your keto challenge. I highly recommend it.

Louise
---
Get started today!
Sign up for instant access to a simple step-by-step guide to the keto challenge. You will also receive meal plans, recipes and shopping lists for two weeks. In case you have not received an email from us after signing up, please check your spam folder too!
Already signed up? Click here.
---
Success stories
Share your story
Do you have a success story you want to share on this blog? Send it (photos appreciated) to amanda@dietdoctor.com, and please let me know if it's OK to publish your photo and name or if you'd rather remain anonymous. It would also be greatly appreciated if you shared what you eat in a typical day, whether you fast etc. More information:
Share your story!
Support
Do you want to support Diet Doctor and get access to bonus material? Check out our membership.
Join free for a month
Success stories
Low-carb basics
Weight loss advice