#1 diet trend on Google 2018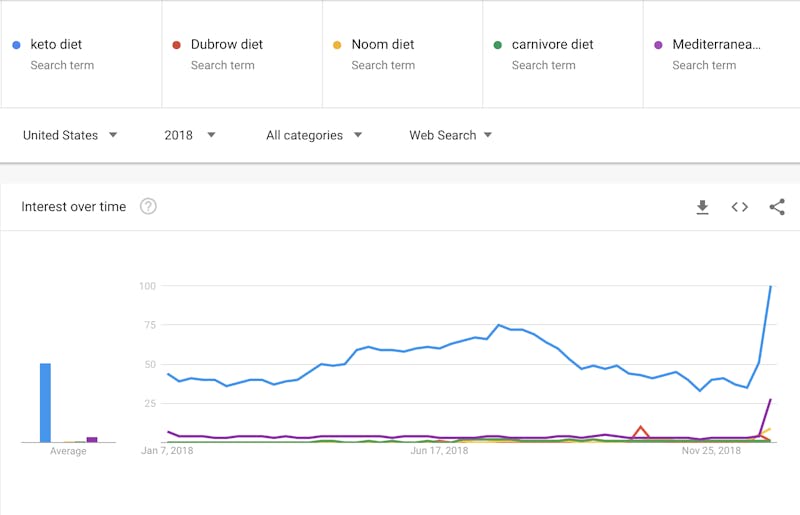 Google just released its rankings for 2018, and guess which diet was searched most often? You guessed it — the keto diet!
Google trends: See what was trending in 2018 – United States
Other popular diet searches include Dubrow, Noom, carnivore and Mediterranean diets. As displayed in the chart above, the keto diet knocks it out of the park compared to all the other finalists.
We love to see this huge interest in keto and our New Year's wish will be for millions more people to discover keto — and the health that it delivers — in 2019!
Earlier
Keto