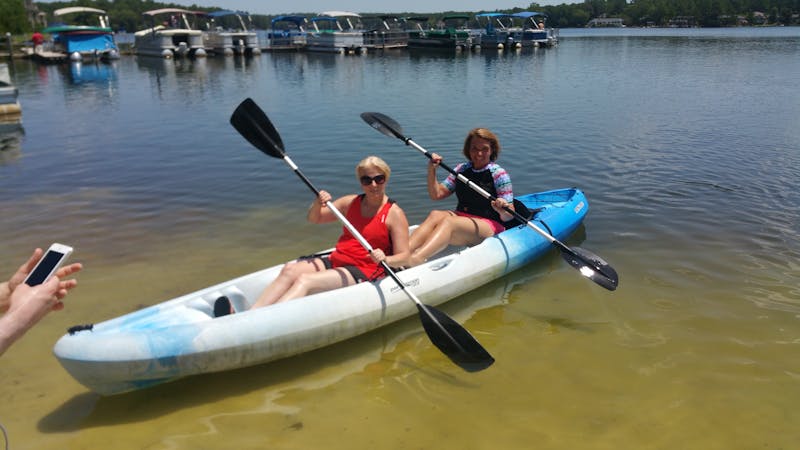 "Are you a foodie?" asked the woman sitting next to me. I had woken at 5 am while on vacation to get a cab at 6 am and stand in line over an hour and a half at The Vault, a specialty donut shop. I had learned about the donut shop from a magazine, and I already knew each of the flavors I wanted to try.
The two of us ordered two dozen donuts in nearly a dozen flavors. We sat on picnic tables right outside of the tiny shop with a bottle of milk and sampled each flavor. With our taste of each gourmet flavor, we compared notes not just with each other, but with those around us. That's when one of the women sitting nearby noticed my joy at the conquest, and asked, "Are you a foodie?"
I paused. Our entire trip to Chicago had been planned around foods to sample and restaurants to visit. Was I a foodie? One definition of the term is someone who seeks food as a hobby instead of eating out of hunger. A foodie is "keenly interested in food".
This is what I remember about my trip to Chicago. The early morning taxi to The Vault, the donut shop that was so tiny, only 3 or 4 customers could stand inside at a time while the line to order wound around the block. When they ran out of donuts, the Vault closed. We got there more than an hour before it opened so that we could be among the first in line.
We also ate deep dish pizza at Pizzeria Uni and Giordano's, making sure to get there early enough to get a table at lunch. I went to the restaurant ahead of my husband, so that I could be seated and ready to order. We were proud of our strategy that allowed us to compare the two iconic restaurants and save time.
Another day we took a taxi 30 minutes across town to have a signature upside down pizza in a bowl dish. The place was cash only so we had to make a detour to an ATM as well. We had to time that excursion just right to get back to our luggage at the hotel and make our flight home.
We also saw two movies while we were in Chicago and discovered one of our all time favorite restaurants ever – the Purple Pig. Right on the magnificent mile, that place was fantastic! We waited in line 3 different days and even sat at tables with strangers to sample their delicious foods.
It was there that we had Pork Neck Tomato Gravy which inspired me to make my own version at home. We loved it so much that I even made a low carb version! In spite of the name, trust me, you will want this dish! The Purple Pig was just a few doors down from the hotel, and we found a breakfast place that was just a block away so that I wouldn't have to walk very far.
It was July 2012, one year before I began eating low carb high fat. I was in my early forties and weighed over 250lbs. I had gotten my first epidural steroid injections as I had begun the pain management process for my back in the week prior to our trip.
We spent those five days scouring the city for foods that I had learned about well in advance. Besides a brief walk down Navy Pier, our sightseeing focused on foods. Using magazines and online guides, we had planned the trip around foods we wanted to find and conquer! In four and a half days, we had spent several hours each day focused on food. We even had dinner one evening, and later went to a movie and had drinks and popcorn. We ate Chicago!
The cab rides alone to our foodie find restaurants totaled three hours. The wait time in lines at these highly popular venues totaled at least seven hours. That's ten daylight hours for six of the eleven meals we ate in Chicago. If you consider that we probably spent an hour ordering and eating and talking, that's nearly 24 hours spent eating in just four and a half days! None of it was inexpensive either.
Search things to do in Chicago. Besides one walk down Navy Pier, we did none of them. When I think about the hours we spent being "foodies", those were hours we weren't fully living. The donuts and doughy pizzas were actually making us sicker. Those hours eating or waiting to eat or journeying to eat kept us from really getting to know the city.
My family started low carb high fat one year later in the summer of 2013, and our vacations changed dramatically!
In summer of 2014, a year after starting low carb, we want to Hawaii. Let me tell you about our amazing trip! We hiked a volcano! We went kayaking in the ocean! We went snorkeling and my husband and daughter went scuba diving! We went on a helicopter ride, played in pools, and scouted out the best beaches. We stumbled upon a great seafood restaurant and enjoyed fresh omelets one morning, but the rest of the food over those 10 days is a blur to me. We did not eat Hawaii. We LIVED Hawaii!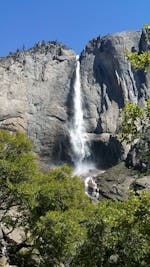 In summer of 2016 we went to Yosemite and San Francisco and the northern California coast. We hiked Upper Yosemite falls! I was fasted! I remember the cheeseburger I devoured that afternoon but only because it was so dang expensive!
We had a fantastic meal with low carb friends in San Diego, and I remember their smiling faces more than I remember what we ate. We walked China town and took a ferry to Angel Island. We found a Trader Joe's for "supplies" and walked several beaches and rushed to catch sunsets instead of restaurants. We tried hot pot in China town which was a fun experience that also allowed us to stay on plan. In our twelve days of travel, we walked everywhere we could, including the Golden Gate Bridge.
Wanderlust is real. Travel takes us outside of ourselves and gives us an opportunity to see, explore, and do the things that are not in our own backyards. I want to travel differently now.
I imagine my next trip to Chicago. While I might enjoy a meal at The Purple Pig, it will not dictate my travel itinerary. Maybe I will go to the Field museum or take part in an outdoor yoga class at Millenium Park. I could also shop in one of the petite stores on the Magnificent Mile since I no longer have to worry about whether stores carry plus sizes!
Whatever that future trip looks like, I can assure you that I will not wait in line at The Vault. I am free.
More
Earlier with Kristie
How a Pumpkin Pie Spice Muffin Can Mean Freedom
Mastering the Waves of Ketosis
Low-carb basics
Stories
Weight loss
About Kristie