"I still don't quite understand how or why LCHF works, but it has transformed my life"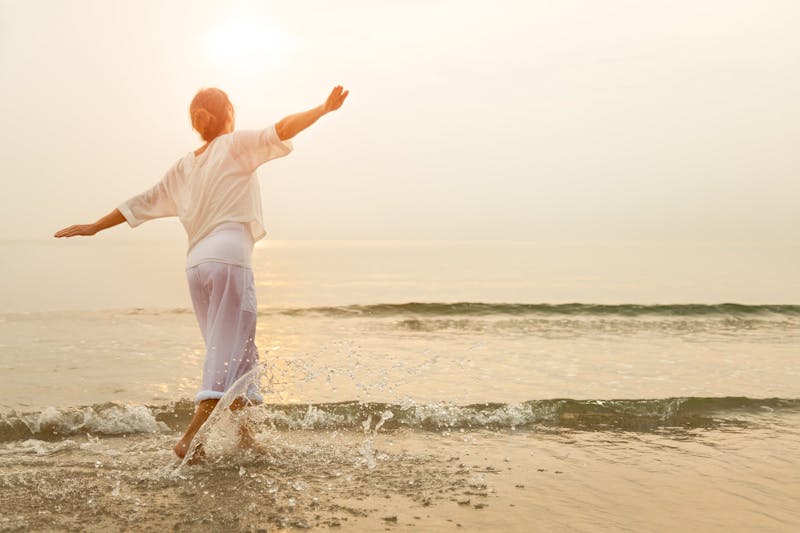 Mary met an acquaintance who she had not seen in a long time, and noticed that she had lost a lot of weight. She got curious about what she had done, and the acquaintance mentioned the word "ketogenic".
When Mary came home she started researching, and decided to give it a try. Here's her fantastic story:
The e-mail
Dear Dr. Eenfeldt,

Thank you very much for your website and your work. Here is my story.

Early in June of this year, I met an acquaintance I had not seen for several months. She was 55 pounds (25 kg) thinner. I asked her, "How did you do that?" and she said the word "ketogenic" in her reply. I googled the word later that day, and your site popped up. Within two months I had lost 15 pounds (7 kg) and am now at a 151 pounds (68 kg), with a BMI of 23 and a waist measurement of 31 inches (79 cm).

What keto has done for me
Ketogenic diets get a lot of press as a response to obesity and health concerns like diabetes and heart disease. I would like people to know that a ketogenic diet is good for generally healthy people too. Here is what it did for me:

Blood sugar-related moodiness disappeared overnight.
Nasal congestion and a morning cough I've had for decades also disappeared overnight (maybe a wheat allergy?). I no long need daily allergy medication.
I lost 15 pounds (7 kg) without hunger.
I have maintained that loss for four months without any of the Herculean effort of past attempts at weight loss or maintenance of a new weight.

For me, the best thing about a ketogenic diet is that I get to eat great-tasting food without guilt or weight gain, but these other outcomes are pretty spectacular too!

Initial challenges
At the beginning it was hard to restrict bread products and fruit. Early on, I was part of a conference where food was offered every few hours and it was challenging to leave carbs on the buffet table. Three things helped:

I didn't starve myself. I ate cheese, meat, and vegetables from the snack buffet.
I monitored my hunger, and I discovered that I was not actually hungry for a pastry. In fact, I was not that hungry at all.
I called to mind the early success of being even-keeled emotionally without sugar. I liked that experience enough to walk away from the sugary buffet items.

Transformation
When I started low-carb, I was scared of dietary fat. I would look at recipes that called for ¾ cup (60 ml) of cream and think, "This is madness." But I decided to "trust the process" and I lost weight.

I still don't quite understand how or why LCHF works, but it has transformed my life. How? I'm happier, calmer, less hungry, and thinner all at the same time.

You may use my name if you choose to post part of my story. In the meantime, I wish you all the best in your work. Thank you again for the website, especially the two-week challenge.

Regards,
Mary
Comments
Thank you for sharing Mary, and congratulations to your success with low carb!
Get started
Do you want to try what Mary has done? Sign up for our free 2-week keto low-carb challenge!
Alternatively, use our free low-carb guide, or for maximum simplicity try out our brand new low-carb meal planner service – it's free to use for a month.
More success stories
PS
Do you have a success story you want to share on this blog? Send it (photos appreciated) to andreas@dietdoctor.com, and please let me know if it's OK to publish your photo and name or if you'd rather remain anonymous.
Top videos about low-carb basics
MEMBERS ONLY

MEMBERS ONLY

MEMBERS ONLY
Support
Do you want to support Diet Doctor and get access to bonus material? Check out our membership.