Lose weight using intermittent fasting
Do you want to lose weight? I'm currently updating my page with the most important tips on
How to lose weight
. The page is structured so that you can start at the top with tip #1 and then keep going as long as you like – perhaps you only need one or two of them.
Today it's time for a new piece of advice at number 14. First a quick recap of all the earlier tips:
Choose a low-carb diet, eat when hungry, eat real food, eat only when hungry, measure your progress wisely, be patient, women: avoid fruit, men: avoid beer, avoid artificial sweeteners, review any medications, stress less and sleep more, eat less of dairy products and nuts… and supplement vitamins and minerals.
So there are many things to consider before moving on to this thing, but don't let that fool you. This is one of the most effective weapons available to lose weight. It's perfect if you are stuck at a weight-loss plateau despite "doing everything right" – or to speed up your weight loss.
Use intermittent fasting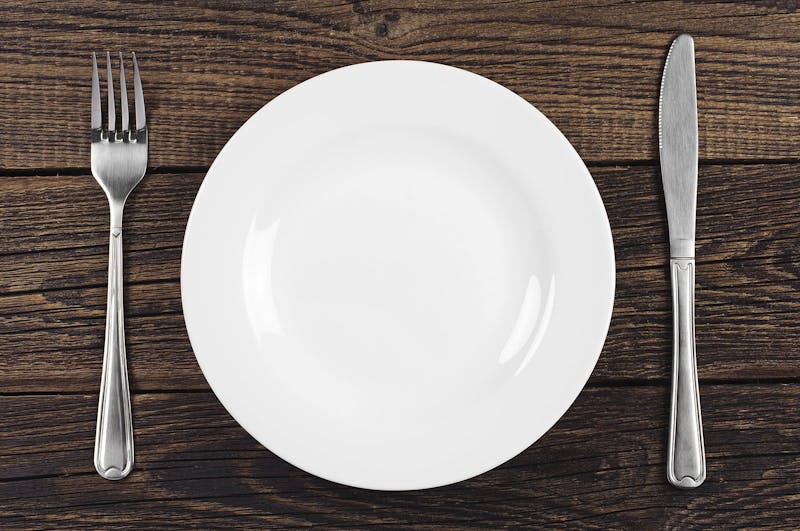 This super weapon is called intermittent fasting. It means exactly what it sounds like… not eating, during a specified time interval. Here's how to do it:

Recommended first option – 16:8
Probably the most popular option is fasting for 16 hours (including sleep), which is usually easy to do on an low-carb diet. It only requires trading breakfast for a cup of coffee (or some other non-caloric fluid) and having lunch as the first meal of the day. Fasting from 8 pm to 12 noon – for example – equals 16 hours of fasting.
Of course there are many other variants of intermittent fasting, but this 16:8 method (16 hours of not eating, 8 hours of eating during a day) is the one I recommend as a first option. It's effective, easy to do and does not require counting calories.
You can do a 16:8 fast as often as you like. For example twice a week, or on weekdays only… or every single day. The more often you do it, the more effective it is.
In fact on a low-carb diet some people spontaneously fall into this habit, as their appetite is reduced (see weight loss tip #4, eat only when hungry).
Other kinds of intermittent fasting
There are many other options. Here are two more common options:
Fasting for 24 hours (often dinner – dinner) once or twice a week. Effective and can be surprisingly easy to do, especially on a low-carb diet.
The 5:2 diet. Eat as much as you need to feel satisfied 5 days of the week and then eat calorie-restricted on two days (500 calories per day for women, 600 calories for men). I don't recommend this as it requires calorie counting and extra planning, but some people still find they enjoy it.
What about eating when hungry?
Doesn't advice on intermittent fasting contradict the advice to eat when hungry? Yes it does, somewhat.
I recommend eating when hungry as a first option, and I recommend always eating until you feel satisfied at meals. But if this is not effective enough then intermittent fasting is a very effective addition. Remember – and this is crucial – that between fasting periods you're still supposed to eat until satisfied.
Intermittent fasting is not the same thing as obsessively counting calories and starving yourself 24-7, i.e. "caloric restriction as primary" diets. Starving yourself is a recipe for misery and failure.
Intermittent fasting is about eating all that your body needs… while still allowing it to sometimes briefly rest from constant feeding.
What's acceptable to drink during fasts?
During a fast you can't eat, but you should definitely drink. Water is the drink of choice, but coffee and tea are also great options. During longer fasts it can be wise to add a little salt too, or drink bouillon.
Anything you drink should ideally be zero calories. But it may be acceptable to cheat by adding a small amount of milk in your coffee or tea – if you absolutely need it to enjoy your drink.
What to eat between fasts
So what should you eat when you are not fasting? Well, if your goal is to lose weight I suggest following all the tips above, including eating a low-carb diet. Combining this with intermittent fasting is a great combination.
On a low-carb diet your hunger is likely reduced so it can be much easier to do a period of fasting. Also, your fat burning is already very good – so when fasting you'll likely burn more fat.
So, while on a low-carb diet the fasting periods become both easier to do and more effective. 1 + 1 equals 3.
Who should not do intermittent fasting?
Intermittent fasting can be a great idea, but not everyone should do it:
If you are addicted to food or sugar then intermittent fasting could increase food cravings and increases the risk of a relapse… so be very careful. I recommend always eating when hungry.
If you are totally stressed out or sleep deprived then take care of that problem first (see weight loss tip #11) or fasting may be too stressful for your body.
If you are on any medication – especially insulin – the doses may need to be adjusted when fasting. Discuss it with your doctor first.
Growing children, pregnant women and breastfeeding women should not do longer fasting periods, as they have an increased need of nutrients. I recommend eating when hungry and using the 14 tips above if you need to lose weight.
More
For more on fasting check out our material with our top fasting expert, Dr. Jason Fung:
MEMBERS ONLY