Commentary: US Government must tame rampant insulin greed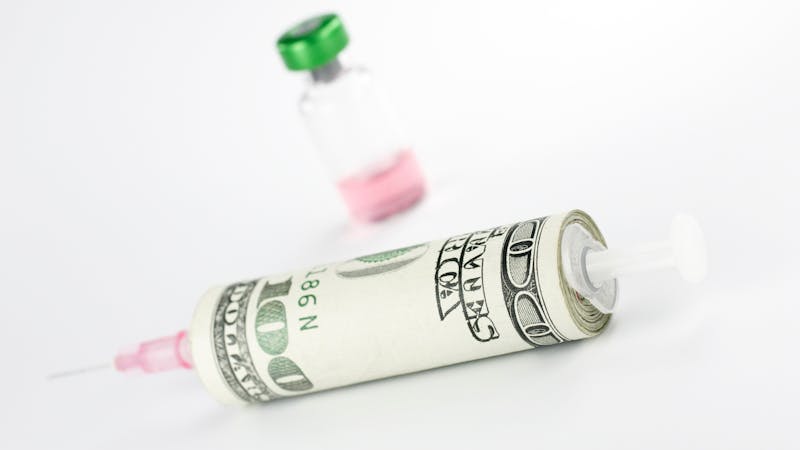 A New York City doctor is calling on Congress and the Food and Drug Administration to "tame the Wild West of drug pricing" when it comes to insulin for patients with diabetes.
Writing in The New York Times, Dr. Danielle Ofri describes the frustrating and dangerous experience that is a "colossal waste of time" for the patients and doctors who must scramble to keep on top of changing insulin providers and prices.
She accuses drug manufacturers and insurance companies of "insulin greed" because they collude to jack up prices and constantly change categories of coverage, "farming out their dirty work to doctors and patients" who deal with the confusing and enraging aftermath.
New York Times: The Insulin Wars — How insurance companies farm out their dirty work to doctors and patients
Dr. Ofri says the government needs to step in to regulate prices and protect patient health. She wrote:
When there's an E. coli outbreak that causes illnesses and death, we rightly expect our regulatory bodies to step in. The outbreak of insulin greed is no different.
Between 2002 and 2013, prices tripled for some insulins. Many brands now cost about $300 a vial, and most patients use two to three – and sometimes four – vials each month.
We have covered aspects of the soaring cost of insulin in news stories before (here and here). Recently we reported a new study that found patients with diabetes, particularly young people, were dangerously rationing their insulin in order to afford the drug.
Diet Doctor: Struggling to afford insulin
Additional reading
Reuters: U.S. insulin costs per patient nearly doubled from 2012 to 2016: study
Earlier
2-year results of the Virta Health keto study: patients thriving
Insulin – once a life saver, now a killer?
Diabetes