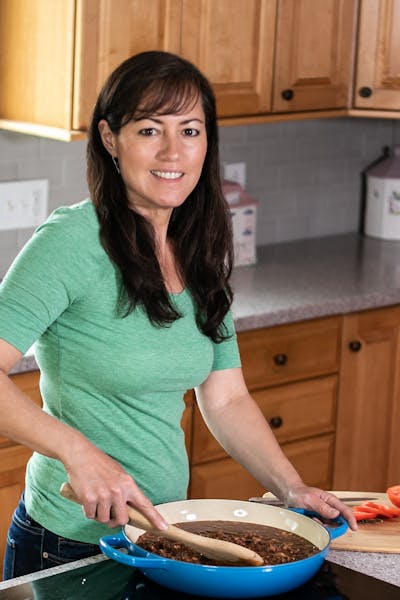 Lisa is the blogger behind
Low Carb Yum
, a popular keto-friendly recipe site that receives millions of views per month and has well over a million Facebook fans.
She started her blog as a way to save and share low-carb foods she was creating at home to replace her high-carb favorites. As a busy working mom, her motto has always been to "keep it simple" so she favors recipes that are fast and easy to prepare.
When treatment for Graves' disease impacted her metabolism and resulted in fast weight gain, Lisa turned to a low-carb diet. However, she never intended for it to be a permanent lifestyle change. Any time she went off the eating plan, however, her weight would always creep up. That's why she's stuck to the low-carb diet for over a decade now.
Low Carb Yum was one of the first low-carb specific food blogs to emerge. And since 2010, the recipes on the site have helped people all around the world successfully follow a long-term eating plan low in carbs. Lisa's mission is to convert as many people as she can to the low-carb lifestyle.
After the success of Low Carb Yum, Lisa was able to leave a 25-year engineering career to focus on blogging full-time. She lives in Hartford, Connecticut with her husband and three children.
Want more?
Want to learn more about Lisa and see more of her low-carb recipes? Check out her blog and follow her on Facebook, Instagram, YouTube, Pinterest, and Twitter.
She has also authored the following books (contain non-affiliate links to Amazon) Low Carb Yum 5-Ingredient Keto, Low Carb Casseroles, Low Carb Tips and Tricks, and Ultimate Egg Fasting Guide
---
Meal plan
DD+ MEMBERSHIP
Here's a fabulous one-week meal plan specially created for working parents who are juggling careers while raising their children. The menu includes kid-friendly dishes like cinnamon cereal, pancakes, pizza casserole, and cheesy enchiladas. Each recipe is simple and delicious and most can be prepared ahead and served quickly. No extra stress on those busy days!
---
Lisa's recipes
---