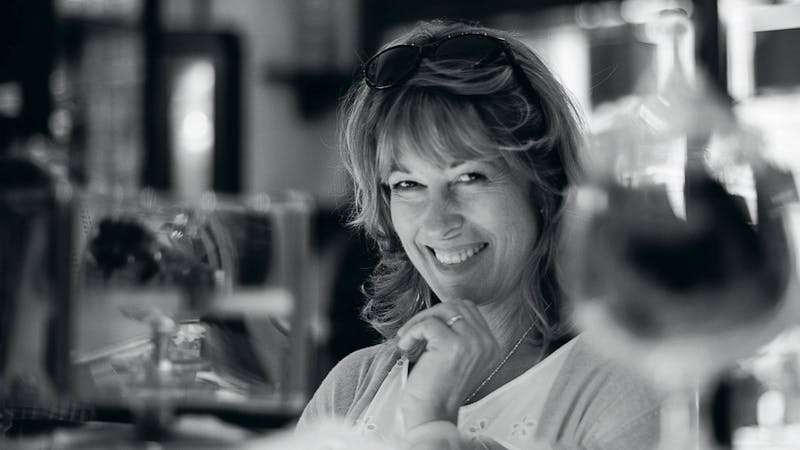 Katie Caldesi and her husband, Giancarlo, are chefs, restaurateurs, authors, and teachers. Together they own restaurants and cooking schools in London's Marylebone, Bray on Thames, and Gerrards Cross.
They hosted a popular UK TV cooking show and have published 15 recipe books.
In 2011, Giancarlo was diagnosed with type 2 diabetes. The whole Caldesi family adopted a low-carb diet. Giancarlo lost nearly 50 pounds (23 kg) on the diet and put his diabetes into remission. Katie lost 12 pounds (6 kg) and felt much better, too.
Since then, they have been inventing delicious, healthy, low-carb recipes that everyone in the family can enjoy. And they are supporting others who want to try the diet through their cookbooks and their website lowcarbtogether.com . Katie also runs online Zoom low-carb cooking courses.
Their first low-carb cookbook, The Diabetes Weight Loss Cookbook, was an Amazon bestseller. Katie went on to write three more low-carb cookbooks, The Reverse Your Diabetes Cookbook, The Caldesi Low-carb Christmas, and The 30 Minute Diabetes Cookbook. Her latest book The Low Carb Weight Loss Cookbook was released in spring 2022.
All of Katie's low-carb cookbooks explain the science behind the low-carb diet and feature expert contributions from the 'Low Carb GP' Dr. David Unwin, and nutritionist Jenny Phillips. All are full of recipes that Katie developed along her family's journey into low-carb eating.
Diet Doctor is delighted to collaborate with the Caldesi's and features Katie Caldesi's delicious yet simple and inspiring recipes from The 30 Minute Diabetes Cookbook, The Caldesi Low-Carb Christmas, and The Low Carb Weight Loss Cookbook.

Katie's recipes
Katie's books
Click on the pictures if you would like to read more about or buy the books on Amazon.
Diet Doctor receives no payment or other considerations from the sale of any cookbooks or the publishing of this post.
---
More
Website
Twitter @KatieCaldesi
Facebook @LowCarbTogether
Instagram @katiecaldesi
Amazon Author Page