A lifestyle program to reverse type 2 diabetes now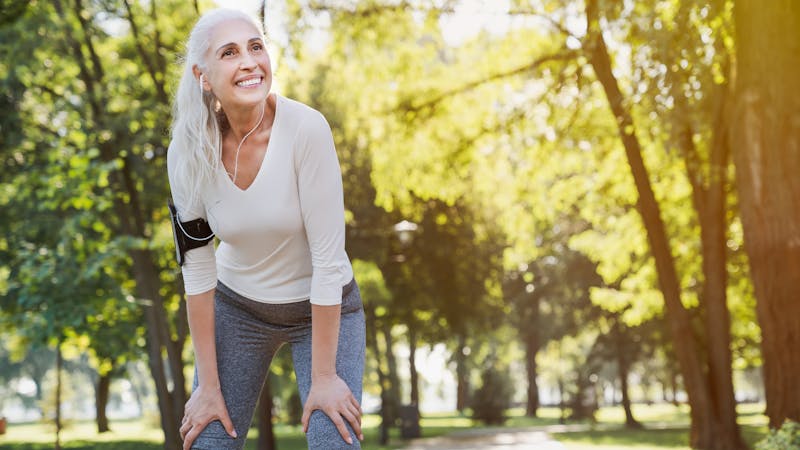 Lifestyle interventions that use dietary carbohydrate reduction are continuing to gain acceptance when it comes to type 2 diabetes.
A recent article in the journal BMJ Nutrition, Prevention & Health reports on yet another success story in reducing or eliminating medications for people with type 2 diabetes in a Dutch program called Reverse Diabetes2 Now.
For people with type 2 diabetes and their loved ones, this is another indication that clinicians are beginning to treat type 2 diabetes as a potentially reversible condition. This is wonderful news for those who have been told that type 2 diabetes is a lifelong, progressive illness, usually involving increased use of medications and often resulting in serious complications like amputation, blindness, and kidney failure.
Reverse Diabetes2 Now is a 6-month, lifestyle program that is available throughout the Netherlands. It uses nutrition, sleep, relaxation, exercise, and medication reduction to help motivated individuals to reduce their blood sugars and have a better quality of life.
Reducing medication
As the BMJ article reports, however, the results of the program last much longer than 6 months. After 24 months of follow-up, 67% of participants were using less diabetes medication, while 28% had eliminated all glucose-lowering drugs.
Healthcare providers in the Netherlands are convinced of the value of the program. Over 800 general practitioners there recommend the Reverse Diabetes2 Now program to their patients. Reverse Diabetes2 Now programs are now in Hong Kong and are starting in India.
One of the primary benefits of the program is a reduction in the use of insulin. At 24 months, 71% of program participants who had been using insulin had discontinued its use completely.
Although the use of insulin can be important in the management of type 2 diabetes, it often results in side effects that can worsen the condition, such as weight gain and increased appetite. Insulin use can also result in dangerously low blood sugar levels that can cause loss of consciousness and even death.
The BMJ article reinforces the success demonstrated by the researchers at Virta, where a web-based app is used to support participants in reducing dietary carbohydrate. The result is improved blood sugars and reduced use of diabetes medications.
Like the Virta study, the published results of the Reverse Diabetes2 Now program do not use a control group for comparison. This means that there are other approaches that might work to reverse type 2 diabetes, but they were not tested in this study.
Unlike the Virta program, which aims for strict carbohydrate reduction that typically results in nutritional ketosis, the Reverse Diabetes2 Now program focuses on having participants eat whole or minimally processed foods low in high-glycemic carbohydrates. Like the Virta program, however, calories are not counted or restricted.
An important part of the Reverse Diabetes2 Now program is teaching participants that type 2 diabetes means their bodies cannot handle dietary glucose very well. Participants are given glucometers to measure their own blood sugar levels before and after meals, allowing them to learn for themselves which foods trigger higher blood sugars.
Reducing medical costs
While the program was not set up to compare specific health outcomes with a control group, the program does track medication use and medical costs compared to a matched reference group receiving usual care.
Participants in Reverse Diabetes2 Now who were on insulin when they started the program ended up reducing their cost for diabetes medication by 74% in the first year of the program. After one year, nearly 80% of those same participants no longer required any insurance payments for medication.
According to the project leader, Dr. Peter Voshol, a follow-up study outlining the cost-savings aspects of the program is in the works. However, the reduction in healthcare costs demonstrated by Reverse Diabetes2 Now has already been compelling enough that several insurance companies in the Netherlands now cover almost all of the costs of participating in the program.
Hospitals, insurance companies, and healthcare professionals interested in learning more about this program should visit the Reverse Diabetes2 Now website.
Fortunately for people with type 2 diabetes, the trend of working toward reversal and remission is catching on elsewhere in the world as well. Just recently, Diet Doctor reported on a top US health insurer establishing a lifestyle-based program, and meal plans for all tastes and budgets. designed to help people with type 2 diabetes improve their blood sugars and potentially achieve diabetes remission.
Like the Reverse Diabetes2 Now program, participants are able to closely monitor blood sugars — in this case, with a continuous glucose monitor, or CGM — in order to understand what foods are most likely to cause blood sugar to go up.
One of the most interesting findings from the Reverse Diabetes2 Now program is that participants with lower levels of education were just as successful in reversing their diabetes as those with more education. As the paper notes, this goes against the conventional wisdom that less-educated individuals are less responsive to lifestyle interventions.
At Diet Doctor, we believe that anyone can improve their nutritional health if given the tools and resources to make the changes that are right for them. As insurers and practitioners join the effort to treat type 2 diabetes as a reversible condition, we can support their efforts with a continuing medical education course, patient education resources, and meal plans for all tastes and budgets.
More posts
Top health insurer to launch lifestyle-based program for controlling type 2 diabetes
Reverse type 2 diabetes with fasting and keto, without losing weight