Reverse type 2 diabetes with fasting and keto, without losing weight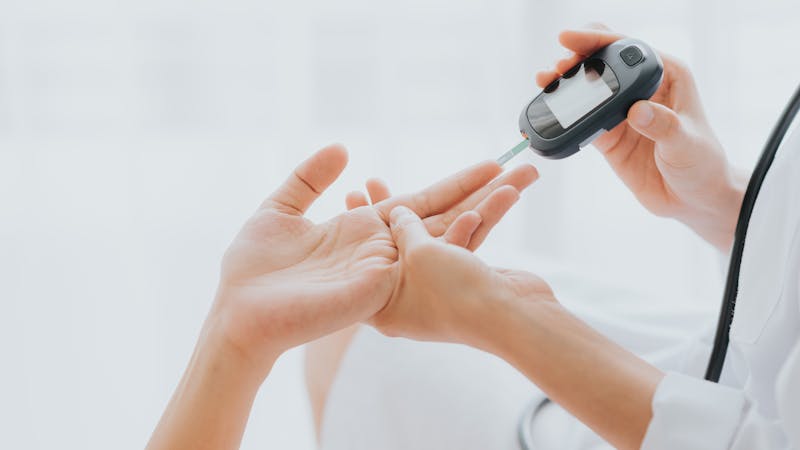 We often hear about following a low-carb diet or intermittent fasting as strategies for losing weight. But what about for normal-weight patients who don't want to slim down — but are instead interested in treating type 2 diabetes?
According to a case report, published in BMJ, a peer-reviewed medical journal, combining intermittent fasting with a keto diet was effective as an alternative treatment for type 2 diabetes in a normal-weight woman.
Here's how the treatment worked
Over the course of 14 months, the authors observed a normal weight patient with type 2 diabetes who was previously unable to attain glycemic control (or normal blood sugar levels) when following the standard approach to treatment.
This patient was a 57-year-old woman, who had suffered from type 2 diabetes for 15 years and had attempted to treat her condition by taking metformin, a common type 2 diabetes medication, and following a standard diabetic diet.
When the patient was diagnosed with type 2 diabetes, she was 42, her hemoglobin A1c (HbA1c) was 7.1%, and her body mass index (BMI) was 21.9kg/m2 — which is classified as normal body weight.
For reference, HbA1c is a measure of long-term blood sugar levels; those over 6.4% fall within the diabetic range.
Right before the patient began the new intervention of intermittent fasting and a keto diet, her HbA1c was 9.3%. Within four months, she saw her HbA1c drop to 6.4% without taking any medication (after the first four weeks).
At eight months, her HbA1c remained at 6.4%. At this time, metformin was added back into her treatment.
After 14 months, the patient's HbA1c had dropped to 5.8% — and her BMI only changed slightly. To learn more about how this patient, who had type 2 diabetes, was able to accomplish this, you can read the full study here.
Takeaways from this case report
We should note that because this was a single case study, we can't draw broad conclusions from the results. More data, from a well-designed randomized controlled trial, would be needed.
But this patient's case is a real example of how a motivated patient can take their health into their own hands and try different approaches to nutrition to see what works best. It also highlights how someone can achieve meaningful metabolic improvements, even without significant weight loss. Of course, should you consider taking such an approach, be sure to consult with a physician before you begin.
And, for us at Diet Doctor, we're also excited to see a keto success story, which incorporates intermittent fasting, featured in a mainstream medical journal, like BMJ.
To find a low-carb doctor in your area, be sure to check out our Find A Doctor map, which is a new feature of ours that we're still populating — but are proud to say, is growing rapidly.
Additionally, to learn more about intermittent fasting, and the ways in which you can go about it, check out our Intermittent Fasting for Beginners guide.
And of course, should you find yourself growing bored of your own keto creations — or if you want to try keto for the first time — be sure to check out our meal plan collections. There, you'll find hundreds of keto-friendly recipes, just waiting for you to give them a try!
More posts
Virta Health publishes new data on low-carb diet for type 2 diabetes
New study shows low carb outperforms standard care for type 2 diabetes