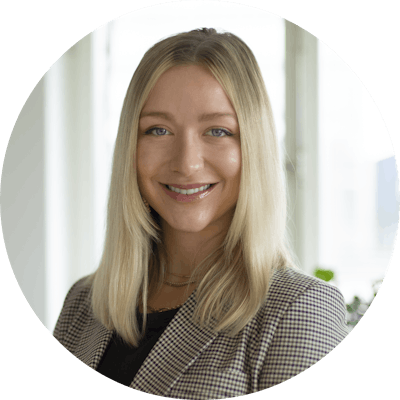 Anna Hecht is an American media professional based in Stockholm, Sweden.
Prior to working as Diet Doctor's Deputy Managing Editor, Anna lived in New York City, where she spent several years working as an editor, writer, and project manager for several prestigious media companies, including CNN, CNBC, InStyle magazine, People magazine, Lucky magazine, and Fitness magazine.
Anna is also an experienced freelancer with her work appearing on sites such as CBS' Chowhound, The Knot, Hello Giggles, Scary Mommy, and more.
Prior to moving to New York City in 2015, Anna grew up in Illinois, where she attended the University of Illinois (Urbana-Champaign) and studied journalism with a minor in public relations.
In her free time, Anna enjoys running, practicing yoga, hanging out with friends, spending time in nature, and cooking. She's also a total health and wellness junkie, which, to her, makes Diet Doctor the dream place to work. "I'm completely overjoyed and honored to be able to help the Diet Doctor community make living a low-carb life simpler and more accessible."
If you have any questions or comments regarding Diet Doctor's content in English, please don't hesitate to reach out! Email Anna at anna.hecht@dietdoctor.com.
Potential conflicts of interest
Anna has a full-time employment at Diet Doctor, and has the option to become a co-owner of the company, like other employees at Diet Doctor.