"I so wish I had this education many years ago!"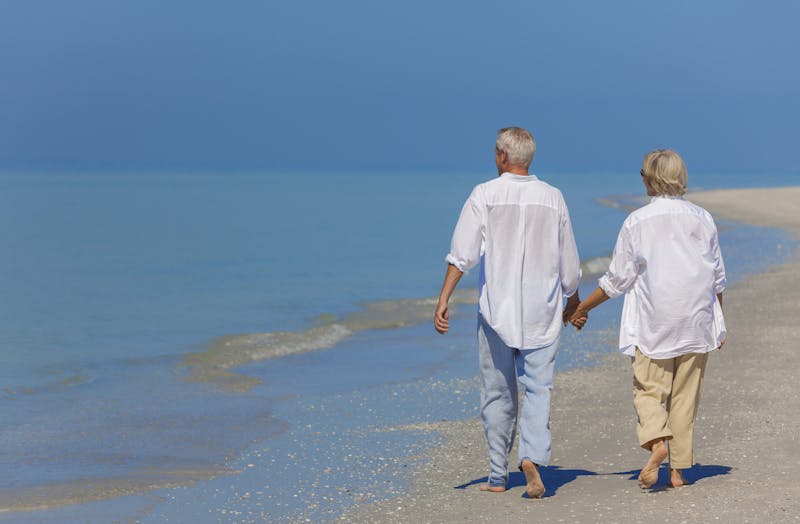 Linda and her husband were on the verge of getting type 2 diabetes. Luckily, their daughter shared the Diet Doctor site with them and they started educating themselves.
Here's what happened after they threw away all the junk from the kitchen:
The E-mail
My Daughter shared your website with me, and I'm very thankful.

We have lots of diabetes in our families. I was sure we didn't want it, and all the information on your site made so much sense. We were fairly healthy, but knew the downhill process was on the way. Our Dr. said we would get diabetes, we are 69 years young. I actually spent a few days thinking about it. When my husband agreed to try with me, I cleaned out the kitchen. I gave away several sacks of food items. There were no starches or sugar left. I still have empty cabinets! Our grocery bill has gone down, and the cart always looks so healthy!

I have lost 30 lbs (14 kg) and hubby has lost 15 lbs (7 kg). He was diagnosed a diabetic at his last physical, and I was fighting that. This year, he was changed to pre-diabetic, and we both had good results on our physical. All this in less than 6 months.

Occasionally, when out, we splurge on an unhealthy meal, it never tastes as good as we remembered! We do not feel well afterwards, and have started enjoying healthier choices even more.

My biggest challenge is packing a lunch for us 3 times a week. We do volunteer work and eat in our car. Variety, portability and quick prep is the hardest. A cooler and thermoses are a big help, but it is really a challenge.

My thanks to everyone at your end for educating us, enabling us to be healthier, and enjoy our age. I so wish I had this education many years ago!

Linda
Comments
This is great Linda, congratulations!
Are you ready?
How to Lose Weight
How to Reverse Type 2 Diabetes
More success stories
Support
We want to help millions of people to massively improve their health like Linda. Do you want to support Diet Doctor and get access to bonus material? Check out our membership.
Videos
Share your story
Do you have a success story you want to share? Send your information, plus before and after photos, to success@dietdoctor.com. It would also be greatly appreciated if you shared what you eat in a typical day, whether you fast etc. More information:
Share your story!