The keto challenge: "My cravings for sugar are gone!"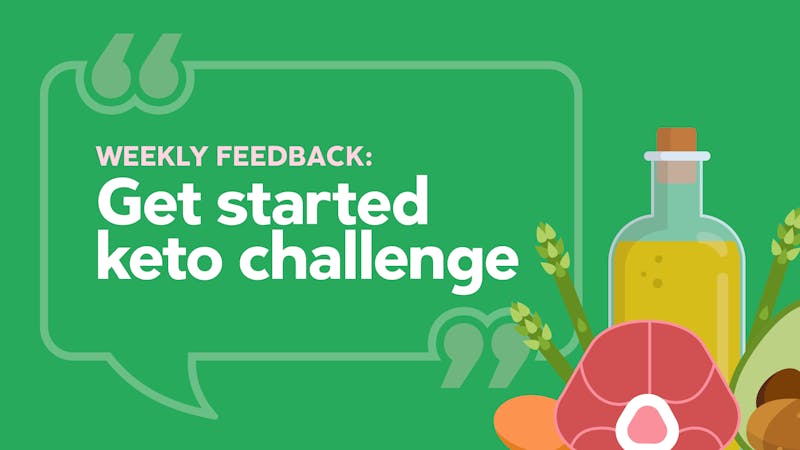 Over 770,000 people have signed up for our free two-week keto low-carb challenge. You'll get free guidance, meal plans, recipes, shopping lists and troubleshooting tips – everything you need to succeed on a keto diet.
Here are new inspirational stories from people who've taken the challenge:
Feedback
Hi there, my name is Phil and I live in the Midlands in the UK.

I started three weeks ago having seen the difference it made to my wife and some friends over the last year. I was reticent to start when they did as I had lost my gall bladder and just been prescribed statins for high cholesterol. In three weeks I have lost 14 pounds (6 kilos) and never been hungry.

I am due for another cholesterol check in September and we will see what it says. Not having a gall bladder does not seem to have been a problem. Really glad my wife and friends found this WOE.

Phil

---

I started the Diet Doctor two-week challenge about three weeks ago. My goal was to shed a few extra pounds and start focusing on a healthier lifestyle.

What's mind-blowing is that I am 47 years old and have started menopause, I have been struggling with night sweats and daily hot flashes. I have not had one hot flash or night sweat since I started this way of eating, it's absolutely amazing!

I am so impressed at how easy and delicious these recipes are, our whole family is enjoying them, my clothes are feeling loose and my cravings for sugar are gone!

I am so grateful to Diet Doctor, thank you!

Kindest regards,
Catherine Da Costa
Suffolk-United Kingdom

---

This was a great program to kick start my and my husbands' keto journey! Great recipes. So easy to navigate and so much prep done for us!!

Would highly recommend it.

Jacquie
Age 43, Toronto

---

Hello, I wanted to let you know that I loved the Two-week keto challenge!

It was easy and I got good results. I lost 7.2 pounds (3.3 kilos) during the two weeks. I feel better and have less cravings for sugar and carbs. The meals were easy to prepare, and I loved the idea of making enough for lunch the next day. That way there is no excuse to go off plan at work.

The information on your website is easy to understand and plentiful. I have signed up for the free membership trial and plan to continue for as long as I need to, to get to my goal weight. The monthly charge is reasonable for all of the benefits.

I love that all you have to do is click the meals you want to eat and the site figures it all out for you. Shopping list, carb count, etc. It's great! Looking forward to many more weeks on this program!

Thank you!
Stacey Zoller

---

I loved this challenge. It truly works as long as you stick with it which is pretty easy to do. I don't even crave sugar or carbs. I have lost 20 pounds (9 kilos) in six weeks.

Thank you so much for recipes – this was a big help.

Forever grateful, Antoinette
---
Get started today!
Sign up for instant access to a simple step-by-step guide to the keto challenge. You will also receive meal plans, recipes and shopping lists for two weeks. In case you have not received an email from us after signing up, please check your Spam folder too!
Already signed up? Click here.
---
Success stories
Share your story
Do you have a success story you want to share on this blog? Send it (photos appreciated) to frida@dietdoctor.com, and please let me know if it's OK to publish your photo and name or if you'd rather remain anonymous. It would also be greatly appreciated if you shared what you eat in a typical day, whether you fast etc. More information:
Share your story!
Support
Do you want to support Diet Doctor and get access to bonus material? Check out our membership.
Join free for a month
Success stories
Low-carb basics
Weight loss advice