Reversing type 2 diabetes and losing 27 kilos by cutting out sugar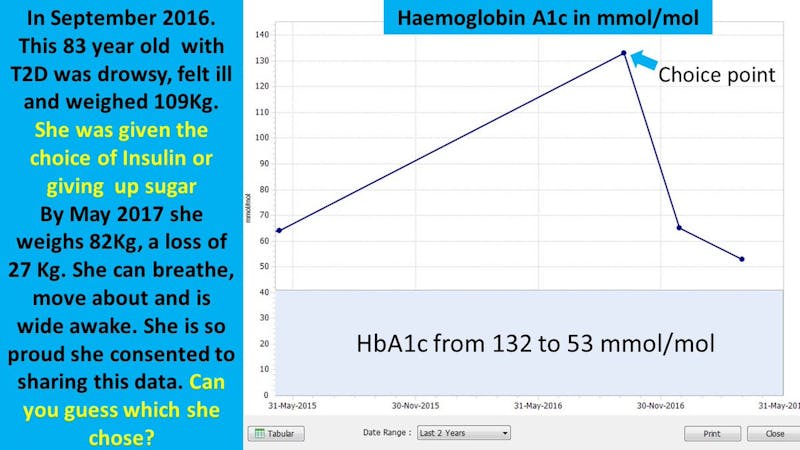 Dr. David Unwin delivers amazing patient success stories on Twitter, and here's another one.
This 83-year old was given the choice to either go on insulin or stop eating sugar. Fast-forward a few months and she has been able to both reverse her diabetes and lose 27 kg (60 lbs) by choosing the latter. Absolutely fantastic!
If you want to know how to do the same thing, check out our guide to type 2 diabetes reversal below.
More
Top videos about type 2 diabetes
Earlier