Ketones and low carb in the time of Covid-19: Helpful or harmful speculation?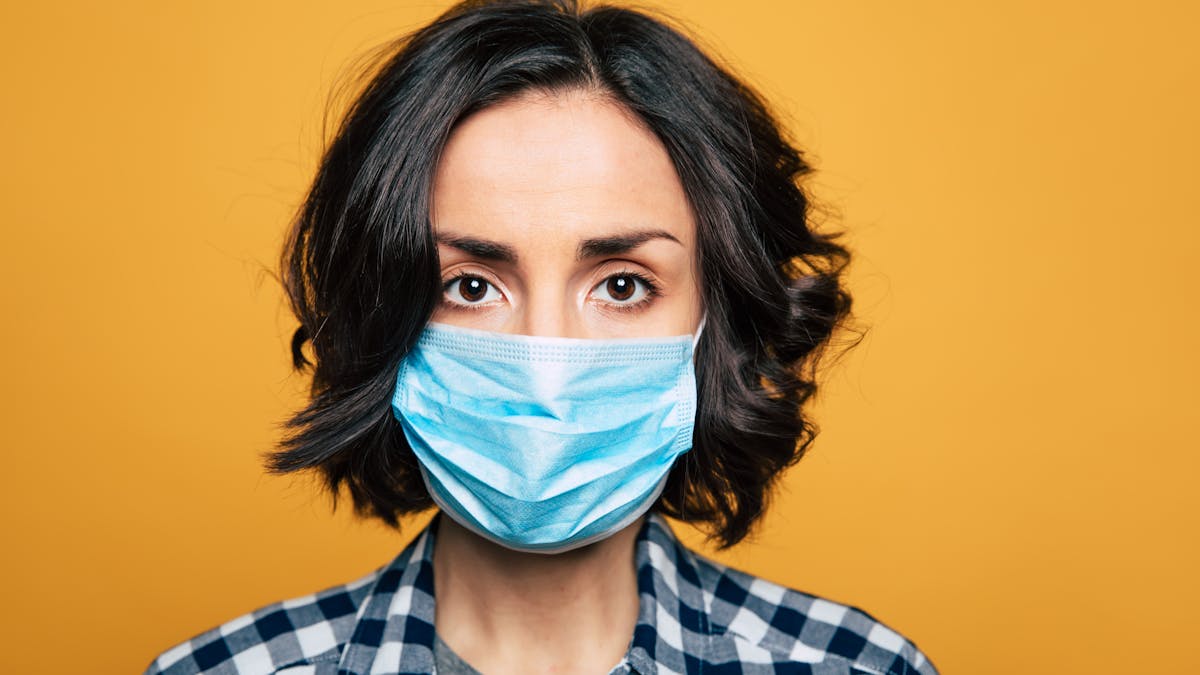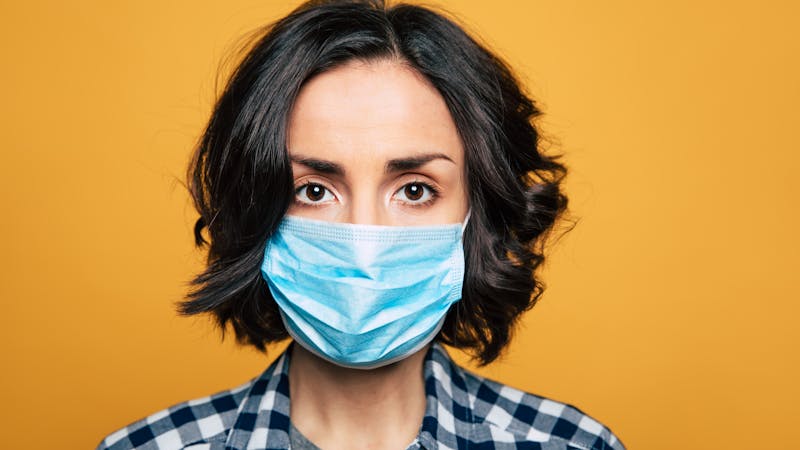 Is there solid evidence that eating low carb or having circulating ketones might be able to help prevent or fight a Covid-19 infection?
No, not yet. For now, it's completely speculative.
Is it too soon to be sharing hypotheses and opinions? That's being debated.
In fact, at Diet Doctor, our team has been discussing how best to cover new Covid-19 journal publications, especially as it applies to the risk factors of diabetes, insulin resistance, obesity, hypertension, and metabolic syndrome.
While no evidence shows those with these underlying conditions are more at risk of contracting coronavirus, the evidence is mounting that these risk factors are clearly linked to more serious complications for those infected.
On July 10, researchers from China noted in a new study that simply having a fasting blood glucose higher than 126 mg/dl (7.0 mmol/L) upon admission to the hospital was an independent risk factor associated with a significant increase in 28-day mortality.
Diabetes, high blood glucose, and other metabolic conditions are common underlying conditions that have brought many people to Diet Doctor in the first place. And so, we want to do our utmost to keep you as informed and safe as possible.
Earlier this month, we wrote about an editorial in the BMJ Evidence-Based Medicine, which urged governments to endorse the low-carb diet for better prevention and reduction of complications of Covid-19.
The editorial was tweeted out hundreds of times, with some pro-low carb commentators saying "Finally!" and "Great piece." US pediatrician, researcher, and best-selling author Dr. Robert Lustig tweeted: "Everyone must read this editorial."
However, the editorial's author — low-carb advocate and researcher MaryAnne Demasi, PhD — also received criticism from within the mainstream nutrition community, who said the research did not yet support her position and she had taken "too big a leap."
At Diet Doctor, a fundamental value is trustworthiness. We always aim to grade the quality of scientific evidence currently available to help empower your decision-making around your health. Covid-19 research, because it is so new, is largely observational and doesn't yet feature randomization through controlled trials, which therefore amounts to weak or very weak evidence.
So, should we hold off reporting until there are more definitive results?
Part of our editorial debate is that it is important to us that we don't exploit the fear, confusion, and anxiety that surrounds the pandemic. We don't want to profit as a company by ratcheting up speculative debates in favor of low-carb approaches.
But, on the other hand, we believe in the public's right to know about potentially helpful information, especially in a fast-moving situation like the Covid-19 pandemic.
And never has the pace of evolving information been faster than in the last seven months. In fact, Nature Index reports that since the first article about the coronavirus was published in December 2019, more than 66,155 peer-reviewed papers and 10,450 preprints (papers not yet peer-reviewed) have been published. Those numbers are growing daily.
One recent article in The Scientist advised not "disparaging" the rapid pace of Covid-19 publishing, but embracing it — even if mistakes are made and scientific positions or information must change in the future.
That rapid pace has enabled unprecedented progress in deciphering the virus's genetic code, developing antibody tests, and developing promising vaccine candidates and early treatments. The authors noted:
Under normal conditions, scientific research is meant to be a slow, peer-reviewed, and calculated process of developing and testing a hypothesis, reporting the answers, and, finally, waiting for the scientific community to corroborate or disprove the findings.
But these are not normal conditions.
So from time to time Diet Doctor will present updates regarding the low-carb and keto diet in relation to risk factors or treatment of Covid-19. Please note that these items will be sometimes speculative and subject to change as new information becomes available.
Here are three recent developments:
1. Covid-19 and people living with diabetes: an international consensus
In early July, the Journal of Diabetes Complications published an international consensus statement from diabetes experts hailing from regions hard-hit by the coronavirus.
The article discusses the evidence to date about the impact of Covid-19 and diabetes and urges a focus on improved diabetes management to reduce the toil of the disease.
The authors specifically draw attention to the need for strict glycemic control to keep blood glucose low and stable. This was also the conclusion of the Chinese authors in the July 10 study of fasting blood glucose, noted above.
The authors still fall back on some of the old paradigms of diabetes care, such as urging greater use of insulin to reduce blood glucose levels. However, they also endorse the need to reduce carbohydrate consumption and address the risk of eating more carbs due to the stress of the pandemic.
Plus, they recommend long-lasting actions such as innovative education, especially to empower patients to learn how to best manage their own blood glucose and blood pressure themselves. (Hear, Hear!)
The authors conclude:
Improving diabetes control in the outpatient setting at this particular time in history is crucial in order to reduce the risk of severe Covid-19 should people with diabetes acquire it … Indeed, rather than going back to the pre-Covid-19 diabetes care model, we should take advantage of what we are learning and innovating during this time to improve diabetes care strategies in the post-Covid-19 era.
At Diet Doctor, we endorse that summation 100%. Check out our free guide on how to manage and even reverse your diabetes with a low-carb diet.
How to reverse type 2 diabetes naturally
Type 2 diabetes
The diabetes diet: the best foods to control your diabetes
2. UK researchers warn young women with PCOS may be at higher risk of coronavirus complications
In general, young people have been considered to be much less affected by the virus and so, in many places, they've been taking fewer precautions.
But UK researchers publishing in BMC Medicine in mid-July are warning that young women with the hormonal reproductive condition polycystic ovary syndrome (PCOS) may be at higher risk of worse Covid-19 related outcomes.
The authors note that PCOS is very common, affecting close to 10% of the female population of reproductive age. The condition features underlying insulin resistance and metabolic conditions such as obesity, hypertension and pre-diabetes.
The authors note that women with PCOS often get a delayed diagnosis, fragmented care, and can be overlooked in clinical practice, adding to their higher risks.
The peer reviewers for the article note this warning is timely and important information to relay to both the medical profession as well as to young women with PCOS who may not realize they may be at higher risk from a coronavirus infection.
A low-carb or ketogenic diet can be an effective treatment for PCOS. Check out Diet Doctor's free resources for more information.
How to potentially reverse PCOS with a low carb diet
8 reasons to try a low-carb diet for PCOS
A ketogenic diet for PCOS
3. Can ketones improve patient outcomes in severe Covid-19?
Two research groups are proposing to investigate whether ketones can be used when treating coronavirus.
Researchers at the prestigious Johns Hopkins University have registered a small clinical trial at ClinicalTrials.gov to use ketones with patients on ventilators.
The researchers note that low carbohydrate diets have been shown to reduce the duration of ventilator support and the pressure levels of carbon dioxide in patients with acute respiratory failure. In addition, they note, ketosis reduces systemic inflammation and might reduce the overreaction of the immune system in fighting the disease, reducing the chance of the deadly "cytokine storm."
Starting in September 2020, the researchers will enroll a total of 15 intubated patients with Covid-19 infection. Instead of the usual IV nutrition (with high glucose content) the trial will administer a 4:1 ketogenic formula.
The study will assess whether the ketogenic diet improves gas exchange, reduces inflammation, and reduces the duration of mechanical ventilation and will compare the outcomes to those receiving standard care.
A second group of researchers, headed by John Newman, MD, of the Buck Institute for Research on Aging, propose that ketones bodies should be studied as a possible treatment for Covid-19 infections as well as other respiratory infections like influenza. Their proposal was published on July 15 in the journal Med, which is a Cell Press journal.
In the long, detailed article, the seven authors lay out all the research to date around the biologic effects of ketone bodies — which are produced from fatty acid breakdown during carbohydrate restriction or fasting.
They note that ketones are molecules that cells can use for energy, instead of having to use glucose, but they also have "drug-like signaling activities that affect the immune system activity, metabolism and gene expression."
The authors discuss the biology of ketones relevant to respiratory infections and summarize the opportunities, risks, and research gaps around ketone bodies used as a possible treatment. They note that exogenous ketones — meaning oral ketone supplements now being produced by companies — are easier to administer and study than the diet itself.
However, three of the seven authors declare in the paper's conflict of interest statement that they hold patents or have created companies to produce exogenous ketone products.
The scientific news service, Eureka Alert, in a write up about the paper, quoted Newman saying caution is needed, but ketones should be studied more deeply in relation to the pandemic.
I want to be clear that there is no evidence that a ketogenic diet is protective in any way against Covid-19," Newman said in the article. "In fact, there may be instances where BHB [ketones] could promote viral replication of SARS-CoV2, the specific virus that causes the disease. But given the promise that BHB shows against many of the age-related risk factors for Covid-19 such as heart disease and diabetes, we want to take advantage of this unique opportunity to bring geroscience [aging research] to the fight against Covid-19.
Newman is also quoted as saying: "Studying ketone bodies in this current environment not only holds promise in the fight against Covid-19, but the research is also likely to yield results that could help all of us live better, longer, in the absence of a pandemic."
If you would like to find out more about ketones or how to do a ketogenic diet, check out the free Diet Doctor resources. And note, you don't need to take ketone supplements — your body can make them. Just restrict the number of carbohydrates you eat to below 20 grams a day. Meals made from our keto recipes are easy and delicious.
A ketogenic diet for beginners
What is ketosis
Keto recipes
Please note: Most of our information, recipes, and guides will remain free forever.