BMJ editorial: Endorse low carb for COVID-19 prevention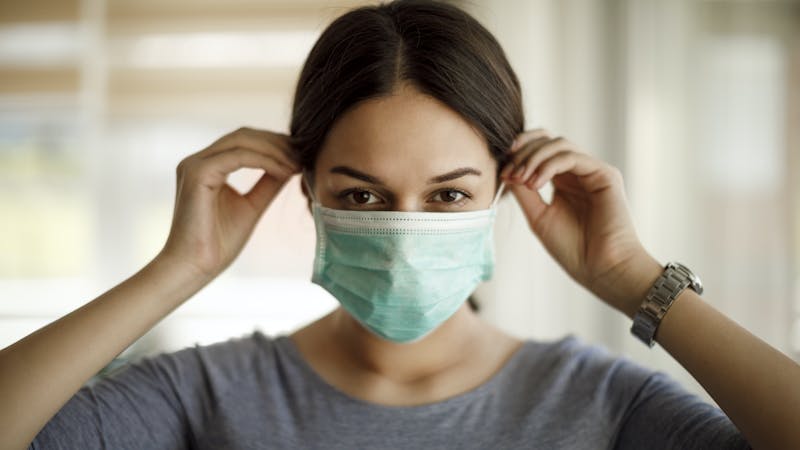 A short but persuasive editorial in British Medical Journal Evidence-Based Medicine is urging governments and policy makers to endorse the low-carb diet as a way to reduce the risk of serious complications from coronavirus infection.
Written by Australian science writer MaryAnne Demasi, PhD, who is deputy director of the Institute for Scientific Freedom, the editorial notes that statistics to date show patients with metabolic syndrome have worse outcomes:
the two most common underlying health conditions associated with COVID-19 infections are cardiovascular disease (32%) and diabetes (30%);
hospitalizations are six times higher among patients with a reported underlying condition (45.4%) than those without reported underlying conditions (7.6%);
deaths are 12 times higher among patients with reported underlying conditions (19.5%) compared to those without reported underlying conditions (1.6%);
two-thirds of people in the UK who have fallen seriously ill with COVID-19 have been overweight or obese and 99% of deaths in Italy have been in patients with pre-existing conditions, such as hypertension, diabetes, and heart disease.
A major factor that drives the pathophysiology of metabolic syndrome is insulin resistance, defined as an impaired biological response to insulin, the hormone that regulates blood glucose levels … The most significant factor that determines blood glucose levels is the consumption of dietary carbohydrate, that is, refined carbs, starches, and simple sugars.
Demasi writes that for people with underlying metabolic syndrome, the low-carb diet "should be more widely endorsed by governments and policy makers globally, to mitigate the burden of pre-existing metabolic disease in those who contract COVID-19, now and into the future."
BMJ- EBM: COVID-19 and metabolic syndrome: could diet be the key?
The editorial is being widely liked and shared on social media, with commentators saying it shows "leadership" and that it is "high time" we started talking about "the underlying health conditions that make people more susceptible."
Are you wanting to try a low-carb diet to improve your metabolic health, reverse your type 2 diabetes, or help you lose weight? Diet Doctor can help. We are the largest and most trusted source for evidence-based, low-carb, and keto diet health information. And we also provide users with recipes and support.
More posts