"It's never too late to change!"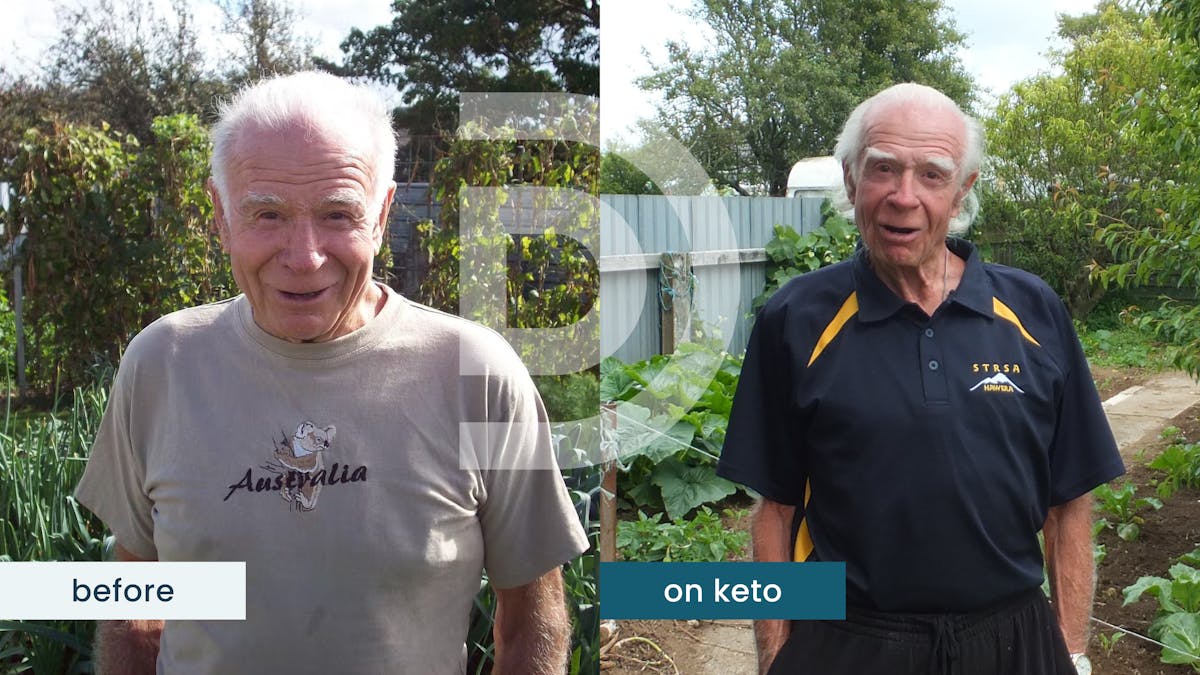 We first published Arthur's inspiring transformation in 2016. Since then, he's kept in touch regularly with Diet Doctor. Below he shares his updated routine and the challenges he faces as he approaches his 90th birthday.
"When I had my heart attack in 2011, I had no idea what was happening. I've learned so much about my health since then. I get goosebumps just thinking about how I almost didn't make it.
If I had known then what I know now, things could have been different. We can't change the past, but we can change the future. I'm moving forward in my new life.
Six months ago, I started experiencing breathing problems that have impacted my heart health since my triple bypass surgery in March 2011. I need to be careful with physical activities that put a strain on my heart, but luckily, I am still able to work on my garden in small sections with some extra help from the volunteers at Veterans Affairs.
I'm now well into my 89th year, but I'm convinced that had I not taken drastic action to amend my ways, I probably would not be around to write this update.
Remember, it's never too late to change!"
Incase you missed Arthur's last update, you can read it here.
---
Arthur, you realized you needed to make a lifestyle change, and you did it! Congratulations on maintaining your well-being for so many years, and we wish you continued health
~ Franziska Spritzler
DD+ MEMBERSHIP
---
Other success stories to get inspired by: