Canadian doctors rock awareness-raising about low-carb eating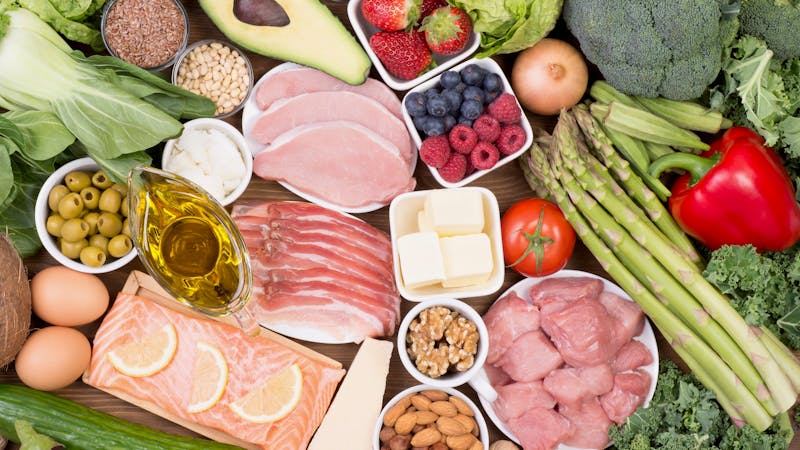 A dynamic group of Canadian doctors is spreading the message far and wide that a whole-food, low-carbohydrate nutritional approach is much better for people's health.
The group, Canadian Clinicians for Therapeutic Nutrition (CCTN) is writing commentaries, giving speeches, going on radio broadcasts, leading petitions to government, and being featured in news articles across Canada in recent weeks.
The group represents a 4,500 doctors — and growing — across the country who recommend low-carbohydrate eating. All have seen dramatic improvements in metabolic health among their patients who switch to a lower-carb, whole-foods diet. Many have experienced the health improvements themselves.
CCTN is warning Canadians not to follow the advice of the current Canadian food guide, which still advises a low-fat, higher-carb diet.
Dr. Barbra Allen Bradshaw, one of the founders of the organization, recently told a leading Canadian newspaper, The Toronto Star:
The Food Guide is making you sick!
Her story, as well as the work of the CCTN, was featured in the paper at the end of December and then republished by a number of other newspapers in the country.
Toronto Star: Are steak and cheese healthy? Doctors group says Canada's Food guide is wrong on diet.
CBC Radio White Coat Black Art: Doctors Champion Low-Carb, High Fat Diet (podcast)
Another member of the organization, Dr. Supriya Joshi, a gastroenterologist and hepatologist (digestive health and liver specialist) in Toronto wrote a commentary recently in the Ottawa Citizen. She was responding to an article in the paper about the growing epidemic of cirrhosis and non-alcoholic fatty liver disease, especially among young Canadian women.
"Non-Alcoholic Fatty Liver Disease (NAFLD) is a condition that develops with the consumption of too much sugar, especially fructose, which has become incredibly prevalent in our western food environment since the late 1970s," wrote Dr. Joshi. "It is especially damaging because it is metabolized in the liver, and directly causes fat deposition within the liver cells. This also happens with excess intake of glucose and refined grains."
She noted:
It is always amazing to see a patient's NAFLD and Type 2 Diabetes improve with simple dietary counseling.
Ottawa Citizen: To battle chronic disease let's start by fixing our harmful western diet.
Earlier in December, Diet Doctor's newsfeed featured another opinion piece penned by doctors in the CCTN group, which first appeared in the Calgary Herald. The news item was a popular post on our newsfeed and shared widely.
Diet Doctor: Meat and cheese belong in a healthy diet, experts say
Congratulations to the CCTN for its amazing work getting the word out about low-carb eating.
We are also pleased that the CCTN recommends the Diet Doctor site to both patients and doctors. It says:
Dietdoctor.com is one of the most comprehensive sites available on therapeutic and low carbohydrate nutrition, with instructional videos, science and recipes/meal plans.
Together, with more doctors like this, we can all pull together in our goal to revolutionize world health.
Earlier
New online archive reveals food industry's tactics
Powerful beverage lobby is battling to keep juice in new Canadian food guide
Charity Diabetes UK signs a £500,000 deal with soda company
Dietary guidelines
Earlier with Anne Mullens