Why Americans are obese: nonfat yogurt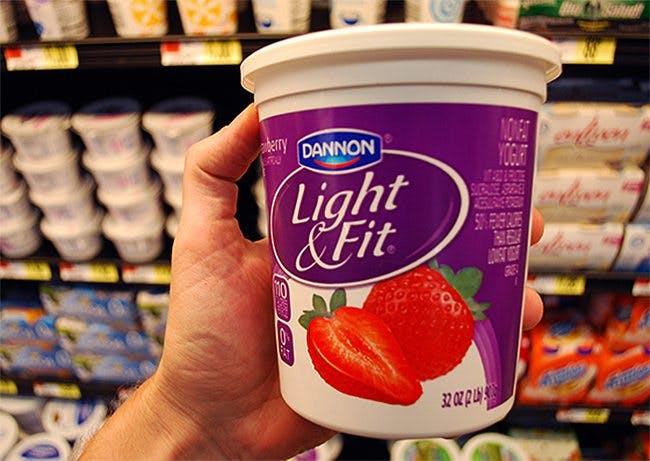 Here is another awful light product I recently found in an American supermarket. It's called Light & Fit nonfat yogurt. Ironically it's an excellent option for anybody who wants to gain belly fat.
Let's take a closer look.
Ingredients and nutrition facts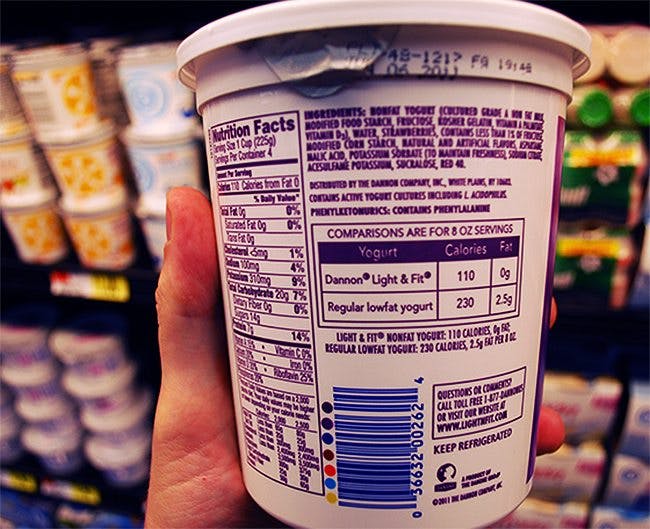 No fat (0g per serving)… but loads of sugar (14g) and starch.
Check out the ingredients for the whole freakish story. The nonfat yogurt is made from non fat milk (with a high percentage of milk sugar) by adding modified food starch and fructose (fruit sugar) among other things. Then they add some natural and artificial flavors, some preservatives and coloring and three (!) different artificial sweeteners (aspartame, acesulfame K and sucralose).
No natural fat… but lots of added sugar, starch and sweeteners. If you want to stay fit then stay away from this garbage. It may turn you into an obese sugar junkie, just like cigarettes may give you cancer.
A better idea
Do you like yogurt? Check out this more natural high fat version:
LCHF-breakfast in the summer
More
Why Americans are obese, part 2