"Use the recipes on Diet Doctor, there is always one for anything you want."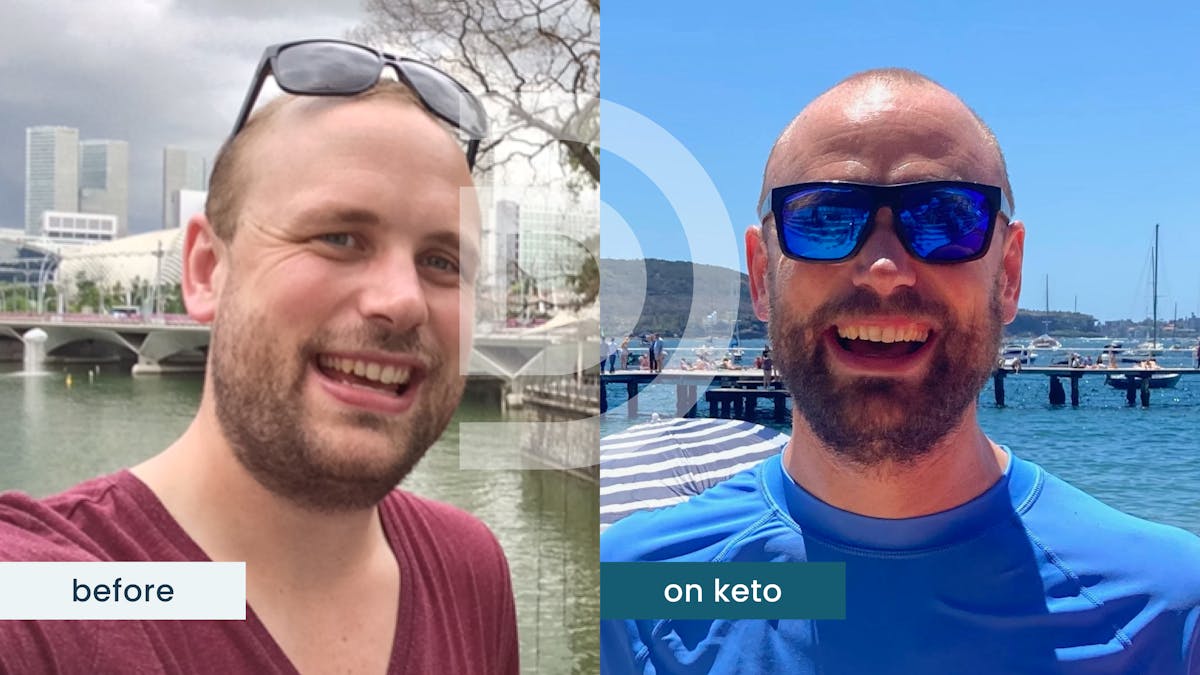 In 2017, Toby decided to try a low carb diet. His goal was simple; to lose weight sustainably while maintaining his strength on the rugby field. He initially lost a few pounds, but ultimately gained most of it back. In 2020, he decided to change his mentality and wholeheartedly commit to his goal by cutting carbs and increasing his protein intake.
Toby shares an update on his story and a few helpful tips he's discovered along the way.
"I have managed to maintain my weight despite a few slips along the way. The plan each week is to aim to eat low carb each day and to try to fast from dinner until my first meal, around 11am each day. The obstacles: a destructive part of my mind that wants to eat all the food, a habit of stress-related eating, and a lack of self-control at celebrations. I am still working on these.
DD+ MEMBERSHIP
What I find useful is noting on a calendar the days I'm successful in fasting and staying low carb, and tracking that each month. It's good motivation. I also try to make sure there are no easy treats in the house, not easy with three kids … and also have some low carb options like nuts and biltong, so if I do eat in the evening, at least it's low carb.
I have a very busy life with a full-time job and three children under 10, but at least three times a week I complete 10-15 minute bodyweight exercises, using tips from Dr. Ted Naiman's video. It's a good stress release too!
Looking back at some pictures of me when I got down to 176 pounds (80 kilos) last year (I am 5'11" / 1.81 meters tall), I looked underweight. Now, at 191 pounds (87 kilos) I look healthier."
Toby's tips for maintaining weight loss:
Talk to people, it's great motivation!
Use the recipes on Diet Doctor, there is always one for anything you want.
I've learned to avoid fake sugars. They were playing havoc with my insides and I'm not convinced they're better for you than sugar.
You can read Toby's original story here.
---
Identifying your obstacles and motivating yourself is half the battle. We're proud of your accomplishments and thank you for sharing your tips to encourage others. Well done, Toby! — Franziska Spritzler RD, CDE
DD+ MEMBERSHIP
---
Other success stories to get inspired by: