"Can you tell that I'm slightly excited?"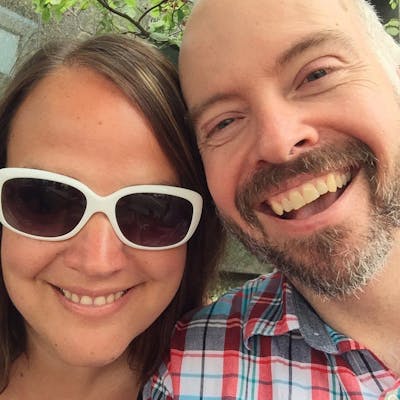 Heather's health had been "going to shit for a few years now". She had type 2 diabetes, and despite following the dietary advice she got and "taking my meds like a good girl", things were not improving.
Then she found something. She found Dr. Jason Fung's videos online. She started an LCHF diet, she started fasting. And then…
By the end of my first week of following a low carb, high fat (LCHF) diet, with some alternate day fasting thrown in, I literally felt better than I had in DECADES! My blood sugar almost immediately fell into normal levels, my energy levels shot through the roof, and the fog that had lived in my head so long I thought it would never leave was GONE.

At that time I was on 40mg a day of Paxil… today I on my 4th day of being anti-depressant free – something I previously had resigned myself would never happen (I've also been doing CBT and talk therapy since the spring, and will continue as needed). My IBS issues that kept me inside the house more than I care to mention? GONE.

Can you tell that I'm slightly excited?

… and 17 pounds gone, fyi.
Mmmm…IsForMommy: Summer Update! #LCHF #IF #OMG #WTF
Try it
Intermittent Fasting for Beginners (video course)
Top videos with Dr. Fung