Megha Barot & Matt Gaedke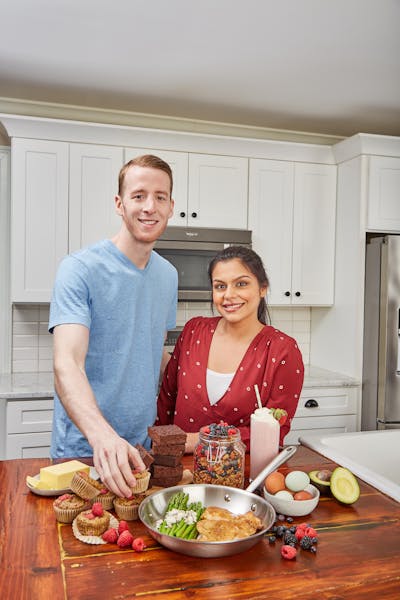 Matt and Megha are business partners living in Atlanta, Georgia, where they document their keto health journey one YouTube video at a time.
KetoConnect.net, their food blog, started as a weekend side hustle, but has quickly become their full-time passion project.
In just three years, they've created a global hub for keto beginners where they provide meal plans, weight loss resources, cookbooks, and educational podcasts. Through self-experiment, in-depth research, and interviews with nutritional leaders they continue to expand their knowledge and share their breakthroughs with half a million "Keto Normies".
KetoConnect's growing audience is drawn to the couple's laidback personalities and friendly brand. While Matt and Megha navigate life together from buying a house, to travelling, to starting a family, they consistently demonstrate how keto is a lifestyle, not a diet. Through daily live streams and multiple weekly uploads, they engage with their fan base on a number of levels from music, to fitness, to sports and pop culture, all the while answering questions and sharing insight on nutrition.
Their mission has always been to make the transition into a keto diet easy and approachable and as "keto" continues to becomes a household term, they will want to show the world how they run their keto household.
KetoConnect recipes
Books by Megha & Matt
The pictures contain non-affiliate links.
More about Megha & Matt (KetoConnect)
>> KetoConnect blog
>> Instagram
>> Facebook
>> YouTube
>> Pinterest
>> Twitter
>> Podcast