Q&A: who can use intermittent fasting?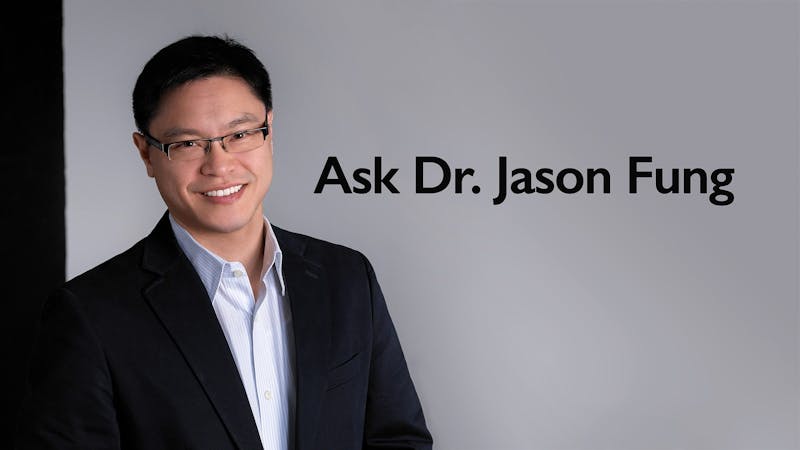 Do you want to lose weight or improve your diabetes using intermittent fasting? Are you unsure if fasting is appropriate for you?
Dr. Jason Fung, the Canadian nephrologist, is a world-leading expert on intermittent fasting and low-carb, especially for treating people with type 2 diabetes.
Who Can Use Intermittent Fasting?
Is fasting an option for children who need to lose weight?
Fasting is not an option for children. My advice is to severely restrict added sugars and snacking. Reducing down to 2 meals per day is also possible, but not longer duration fasting.
My daughter who is 31 and a healthy weight exercises (rowing) four times a week. She wants to know if she can fast or is this not recommended for people who exercise?
Not only is it safe, but training in the fasted state has several theoretical benefits that many elite level athletes are using. So, yes, it is highly recommended.
Can women fast during pregnancy and after birth during breast feeding?
I don't advise fasting during pregnancy or breast feeding. There is a concern of nutrient deficiency which I think far outweighs any potential benefit.
How should intermittent fasting be used in conjunction with resistance training to maximize muscle growth and fat burning?
Should there be any differences between intermittent fasting on training days and non-training days? And during the fasting periods – or days – is it advisable to take supplements such as BCAA's to prevent muscle loss?
There are many different schedules. Most people fast for 24 hrs and then do their training – this is called 'training in the fasted state'. Since growth hormone is high, you theoretically will recover and build muscle faster in this state.
There is minimal muscle loss during fasting, so BCAA is not needed, but often used by bodybuilders. It's efficacy is unknown, with mostly anecdotal evidence. Many athletes follow a schedule of 24 hr fast, then exercise, then breaking the fast with a high protein meal.
How appropriate is intermittent fasting for teenagers?
Not appropriate. Certainly occasional short fasts, (less than 24 hours) are fine but not longer ones. Even most religions do not make children fast because their bodies require more nutrients to grow.
Is fasting still a good idea if you are trying to conceive? Should Intermittent fasting be used instead, or none at all?
You can certainly try. Fasting should not be used during pregnancy however.
More Questions and Answers
Go to the page with all top questions and answers or chose a topic below:
You can also visit Dr. Fung's website intensivedietarymanagement.com.