New "real world" study confirms benefits of a self-selected low-carb lifestyle for type 2 diabetes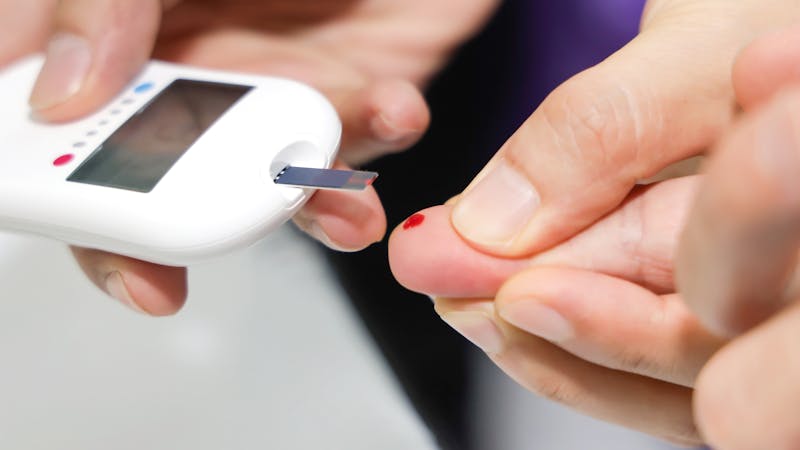 It's hard to deny that 2019 has been a great year for low carb in the diabetes world.
In April, the American Diabetes Association published a long-awaited consensus statement explaining that carbohydrate restriction is not only a safe and sustainable option for diabetes but also the most effective dietary intervention for lowering blood sugar.
A few months later, it was standing-room only during two low-carb presentations at the American Association of Diabetes Educators conference attended by dietitians, nurses, and other diabetes professionals.
Throughout the year, we've seen the publication of several studies about the benefits of low-carb for diabetes, including a recent one from a team of South African researchers:
DovePress 2019: Diet, diabetes status, and personal experiences of individuals with type 2 diabetes who self-selected and followed a low-carbohydrate, high-fat diet
Unlike many of the studies we've covered, this wasn't a randomized controlled trial (RCT) where people were assigned to follow either a low-carb diet or control diet. Instead, the researchers recruited a small group of people with diabetes who were already following a carb-restricted diet on their own.
In fact, the criteria for participating in the study included having followed a low-carb, high-fat (LCHF) diet for at least six months, along with a formal diagnosis of type 2 diabetes corroborated by lab work.
While slightly over one third of participants were eating very low carb (less than 50 grams per day) at their initial assessment, most were consuming somewhere between 50 and 115 grams of carbs per day. Additionally, their diets were mainly minimally processed foods like meat, fish, eggs, dairy, non-starchy vegetables, nuts, and coconut oil.
Of the 28 people who began the study, 24 completed follow-up 15 months later.
Their results were quite impressive at all points of the study:
The average HbA1c (a measure of long-term blood sugar control) was 7.5% prior to starting low carb. This had declined to 5.8% by the time the study began and remained stable at 5.9% at follow up,
Seven participants achieved complete remission of diabetes, defined as an HbA1c < 5.7% without any medication, three achieved "potential" complete remission (meeting the criteria at follow up but not the first assessment), and seven achieved partial remission, defined as an HbA1c < 6.5% without any medication other than metformin.
Of 11 people who took insulin prior to LCHF, eight had discontinued insulin altogether and two had significantly reduced their dosage.
The average self-reported weight loss on LCHF was 35 pounds (16 kg) at the first assessment, and weight remained stable 15 months later.
In people who started LCHF soon after their diabetes diagnosis, HbA1c had dropped dramatically from an average of 9.5% to 5.5% at the beginning of the study, declining slightly to 5.4% at follow up.
While changes in HbA1c were most striking in those who had been recently diagnosed, for those who'd had diabetes for a longer period of time, it still declined from an average of 7.1% prior to starting low carb to an impressive 6.1%, and remained stable at follow up. This is extremely encouraging! People with type 2 diabetes are often told that their disease is progressive and their blood sugar control will worsen over time. Yet this study clearly shows that this isn't necessarily the case.
Most participants reported being less hungry, snacking less often, and feeling more satisfied after starting low carb, which certainly contributed to their weight loss. Yet although they were pleased about losing weight, most said that their main motivation for starting low carb was improving their diabetes control and reducing their use of medications, especially insulin.
To this end, every study participant stated that his or her diabetes had improved or even completely resolved with LCHF.
One said, "It cured my diabetes, that's for sure. I am diabetes free now. As long as I keep doing LCHF, I have no diabetes anymore."
Inspirational messages like this confirm that following a low-carb lifestyle can help em-power people with diabetes to take control of their own health rather than becoming progressively sicker and more dependent on medication over the years.
While this was a small observational study rather than a higher-quality RCT, it's still a valuable addition to the steadily growing body of low-carb research. The results demonstrate that people with diabetes who choose this way of eating find it easy and pleasurable long term. They're motivated by the results of a low-carb lifestyle: improved blood sugar control, reduction or elimination of medication, less hunger, easier weight loss, and feeling a greater sense of control over their present and future health.
At Diet Doctor, we've shared many low-carb diabetes success stories — over 200 at last count. If you've improved your diabetes by following a LCHF lifestyle, congratula-tions! Please feel free to share your own story in the comments below.
Earlier
New study: low-carb education in a group setting for the win
Prescribing low-carb diets for type 2 diabetes: many approaches can work
Virta Health publishes two-year data on low-carb diet for type 2 diabetes