"For the first time in my life, I'm not fat. For the first time, I'm not hungry"
Patrik's scale displayed 220 lbs already in high school, and he'd tried every possible way of losing weight. But the weight always crept back. Then, finally, he found what worked:
The Email
Hi!

I'm one of those people who have been fat all their lives. From childhood right up to my thirties. Throughout the years, I've tested just about every diet. I've starved my way through meal replacement plans, had meetings with school nurses who've advised me to "eat less", and I've also tried walking tens of miles daily, trying to survive on plain coffee and water.

Sure, I've lost weight, but all of it has always come back eventually.

Apart from all of this, I'm also one of those people who failed when trying LCHF the first time around.

A few years ago I was one of those people who used all kinds of "low-carb" products for example from Carbzone. So I was slightly skeptical when my partner convinced me to give LCHF another try on the September 14th of last year. This time though, I was more prepared and had my facts straight, having read almost every article on your page.

You can see the results in the photo I'm sending. From 308 lbs (140 kg) to today's 207 lbs (94 kg). And I'd been above 220 lbs (100 kg) as early as in high school!

Thank you for your web page. Thanks for the newbie guides, the recipes and for the scientific articles.

For the first time in my life, I'm not fat. For the first time in my life, I'm not hungry.

Thank you.

Best regards, Patrik
Comment
Congratulations on your impressive weight loss journey, Patrik! Great to hear that the knowledge paid off.
Try It Yourself
Do you want to try a low-carb diet yourself? Here's our guide.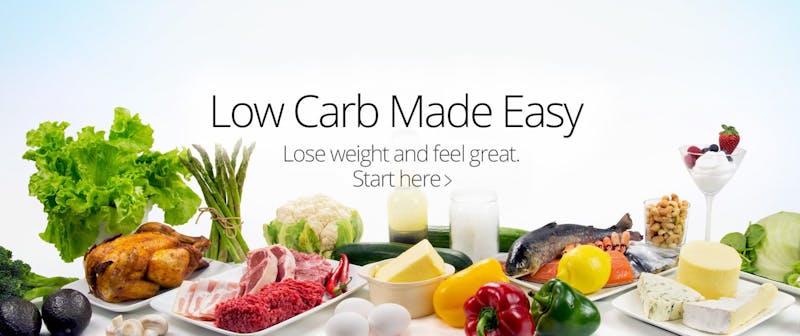 More Success Stories
Share your story
Do you have a success story you want to share? Send your information, plus before and after photos, to success@dietdoctor.com. It would also be greatly appreciated if you shared what you eat in a typical day, whether you fast etc. More information:
Share your story!