Two keto books are best-sellers in Quebec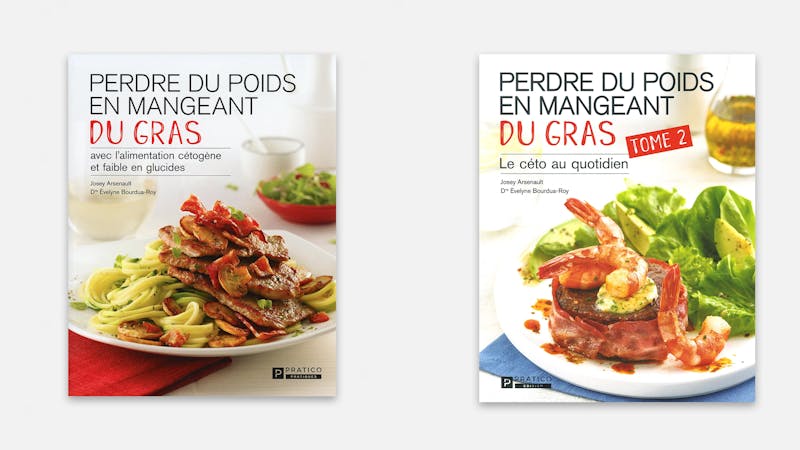 Here's a big bravo to Diet Doctor columnist and colleague Dr. Èvelyne Bourdua-Roy.
Her two French-language books about the keto diet, with medical information and tasty recipes, have both achieved top best-seller status in the Canadian province of Quebec.
Volume 1 of "Perdre du poids en mangeant du gras" (English title: "Eat fat to lose weight"), which was released in January 2018, has sold more than 75,000 copies. Volume 2, released in January this year, has already sold 50,000 copies and is currently 2019's most sold book in Quebec.
Bourdua-Roy, a family doctor in Montreal, was astonished to learn the bestselling news: "I thought chances were slim that I would sell 6,000 copies! But my goal wasn't a bestseller, it was simply to make this important information about low carb available in French."
Quebec is predominantly French-speaking, with 95% of its 8 million residents using French as their first language. The province is also known as the maple syrup capital of the world, with that golden, sugary syrup sweetening everything.
Bourdua-Roy says the huge interest in her book in a such small market shows the winds of change are sweeping through. "It's a real phenomenon. People want to know how eating less sugar can help them get healthier. They are opening their minds to the therapeutic options of low carb."
Congratulations Evelyne. Or as they say in Quebec about a job well done: " Quel boulot!"
Earlier
Keto