Thinking differently: low-carb hacks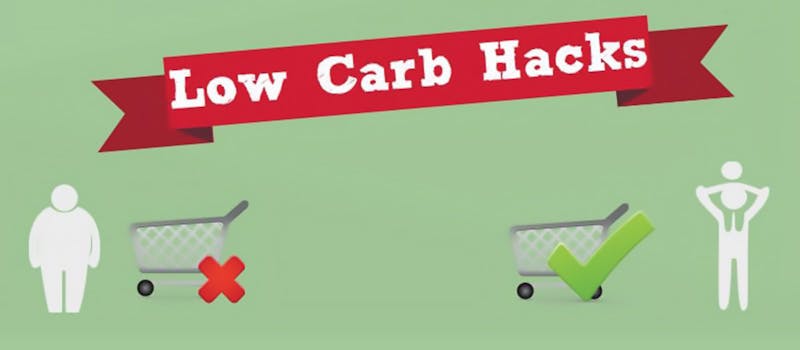 Are there simple ways to lower your consumption of bad carbs? Sure – just keep reading.
This is another guest post from Libby Jenkinson, a registered pharmacist, mother of 3 children, and the founder of ditchthecarbs.com, the leading low-carb website in New Zealand and Australia.
Simple Low-Carb Hacks
When you want to start lowering your carbs, your sugar and eat less processed food, you have to think differently. The pantry basics that we used to rely on such as bread, pasta and rice, are out the window so it can be daunting how to even contemplate starting.
What you need is a guide to simple low carb hacks. Print this out and keep it on your fridge.
With every meal think "how can I remove the carbs and what can I replace it with?" If your meals are impossible to change because they are based wholly on carbs, it really is time to get serious and switch to low carb real food.

Soda and juice – choose water. This is an easy swap and a cheap one. From today onwards stop all sugary drinks, whether they be soda, juice or flavoured milks. Water is free at home and many restaurants will place free tap water on the table. Go and buy a cute water bottle and top it up before you head out. If your children are really reluctant to give up their juice, start diluting it, start making your own flavoured waters or iced teas.




Bread, buns, wraps, burgers, fries – one word – salad! Most burger joints these days will allow you to ask for no bun and extra salad, the same goes for sandwiches or wraps. Add more salad, drop the bread or if making lunch at home, use a cold meat or lettuce wrap. This is one of the best tips I can give. You lower your carbs yet increase the vegetables in your meal. Filling, nutritious and no bloated feeling after lunch. Add healthy fats to your salad and you will be well fed until dinner.




Snacks – think meats, veggies and cheese. Think savoury, not sweet. Most of us have fallen into the trap that a snack must be sweet such as a pastry, granola bar or cake. There are so many snack ideas such as cold meat, nuts, olives, cheese, eggs, waffles, and leftovers.




Pasta – make zoodles. The stodgy pasta has been replace by zucchini noodles. Naturally low carb, grain free, gluten free and doubles your vegetables in your meal.




Sweets and confectionery – dark chocolate is a wonderful replacement. It is low in sugar and has the added bonus of retraining your taste buds to enjoy less sugar. My children now enjoy 90% but we slowly weaned them onto it. It allows you to still enjoy a sweet treat but without triggering those sugar cravings and high blood sugars.

Eating out – look for menu items that are based on simple ingredients such as salads, steak with vegetables, and nothing that is deep fried to keep away from unhealthy oxidized inflammatory oils. Keep an eye on sauces as some contain more sugar than chocolate sauce, so instead add olive oil/mayonnaise to salads or garlic butter/blue cheese to steaks. Enjoy a cheese board instead of desserts.




Alcohol – swap the sugary mixers, beers and sweet wines for low sugar mixers, soda or red wine. You can still enjoy alcohol while living low carb, but be honest with how much you drink. Alcohol is one of the top reasons for stalling weight loss.

Cereals – Breakfast has become more of a carb feast these days than something great to begin your day with. No more cereals, toast, jam or juice. Think differently and make breakfast just like any other meal, leftovers are fabulous in this respect. Bacon, eggs and leafy greens. Make your own homemade grain free granola for busy mornings.




Margarine/seed oils – throw these away then go back to butter, olive oil, avocado oil, coconut oil or macadamia oil.
What are your simple low carb hacks? What is your best tip for someone just starting out? How do you hack your meal when eating out? Feel free to leave a comment below.
More from Libby
Low carb kids – How to raise children on real low-carb food
How to help transition your children to low-carb real food
More
About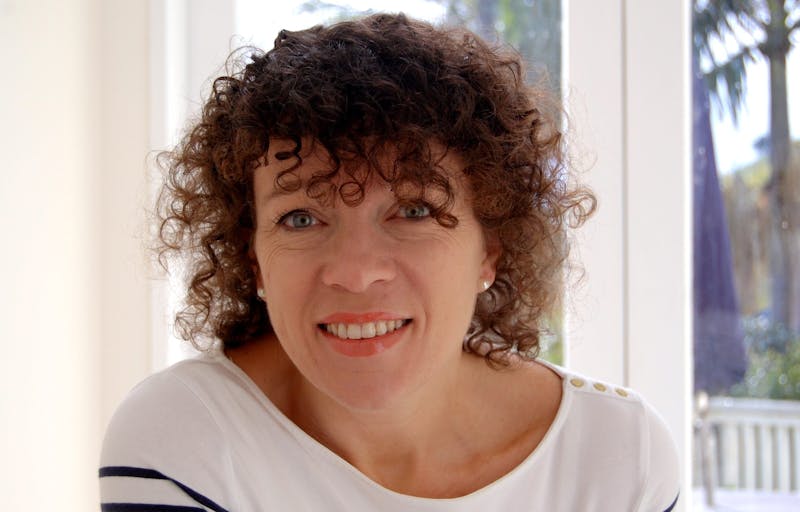 Libby Jenkinson is a registered pharmacist, mother of 3 children, and the founder of ditchthecarbs.com, the leading low carb website in New Zealand and Australia.
Libby truly feels she has helped more people regain their health in the last 2 years of ditchthecarbs.com than the last 25 years dispensing medicines. Follow her on Facebook, Twitter, Instagram and Pinterest.
Follow what's new at DitchtheCarbs and other great low-carb blogs via our Blog News page.