Why you should perhaps not listen to your dietitian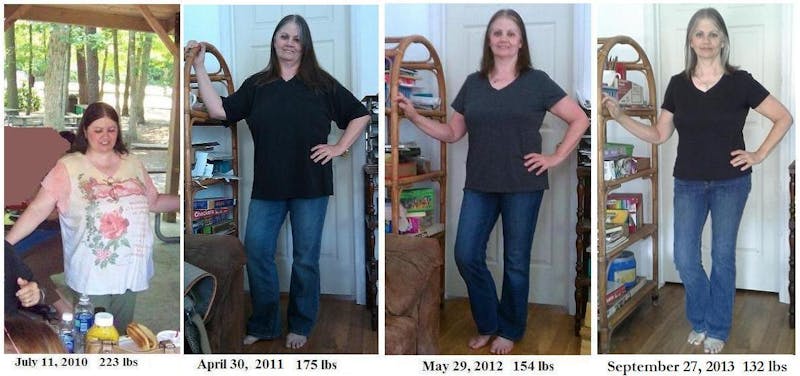 Here's another good reason to perhaps not listen to your dietitian if you get diagnosed with diabetes*. A reader sent me her story:
The Email
Here's my success story: I was diagnosed with diabetes shortly after the first photo was taken. Fortunately, I didn't listen to the dietitian who "educated" me about what to eat. While doing research online I found a low carb forum for diabetics, where I learned about the LCHF way of eating. I wasn't even trying to lose weight, my only thought was to normalize my blood sugar. Losing weight was a very pleasant surprise and the pounds just seemed to melt off without my ever being hungry. My family fully supported me by eating LCHF along with me and we all lost weight!

Thank you for your blog, it's a wonderful resource!
Congratulations, anonymous reader!
Note
*/ Unless, of course, you have a smart dietitian who recommends you to cut your carb intake.
More
More weight and health stories
How to Normalize Your Blood Sugar

Share your story
Do you have a success story you want to share? Send your information, plus before and after photos, to success@dietdoctor.com. It would also be greatly appreciated if you shared what you eat in a typical day, whether you fast etc. More information:
Share your story!