The doctor: "Have you started a LCHF diet, or something?"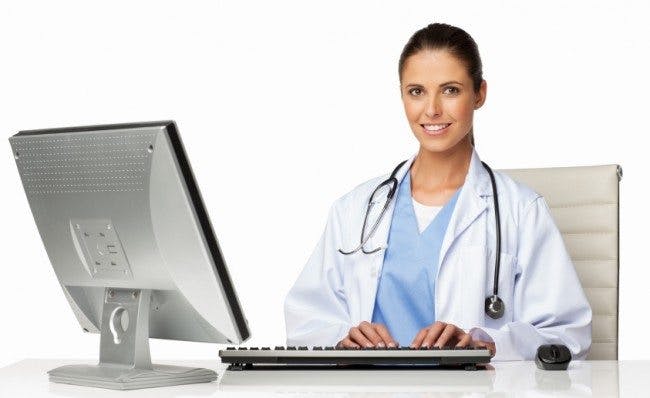 Many people with obesity or diabetes experience amazing health improvements with fewer carbohydrates in their diets. But you may still feel a little nervous at that follow-up appointment. What will the tests show?
A reader e-mailed me a story about what can happen.
"Have you started an LCHF diet, or something?" was the first thing the doctor said:
The Email
Hi,

I just want to say thank you for a great blog and great work and to leave yet another testimony here.

I have PCOS and have had insulin resistance and a fluctuating blood sugar for the past 25 years. I've had annual check ups for "diabetes type 2" for twenty years and have struggled with my weight, but have not been able to maintain it by eating less. Blood pressure, lipid profiles and liver tests have always been off and I've been recommended medication like Metformin. In the winter of 2012, more than a year ago, they wanted to put me on Januvia. I was heavy and miserable. But I didn't want to start taking meds, so instead I began eating a low-glycemic index/LCHF diet.

I did some kind of moderate LCHF, i.e. ate complex and fewer carbohydrates, and increased the amount of both polyunsaturated fat and saturated fat. More vegetables and a lot of fish. But also a lot of eggs, full-fat dairy products and keeping the fat on the meat. No low-fat products. But some fruit.

I was very unsure of what my numbers would look like and had no idea how this would affect my cholesterol and my liver, I've had a fatty liver for almost 20 years!

Over a year later… To sum up – when the doctor saw my new numbers she looked sternly at me and said "Have you started an LCHF diet, or something"?

A little scared I confirmed that I had significantly cut back on carbs.

She gave me a print out of my numbers. They were completely normal and even on the good side. My fatty liver is normalized. Cholesterol numbers better than ever and all other numbers good.

My liver is now without excess fat for the first time in 19 years!

My HbA1c is perfect. I'm down 22 lbs (10 kg), and more than 3 inches (8 cm) around my waist. There it is – it works!

I can hardly believe it. I have to admit that I was skeptical and a little afraid when I had eaten my fat yogurt, butter, fatty fish and meat without removing the fat. But it really worked!

The doctor told me to continue with what I was doing, and I asked her if they recommend LCHF and GI to their diabetic patients now. She said something like: "Now we may, as the authorities have changed their recommendations." Then she warned me against eating too much saturated fat and red meat, and recommended vegetables, complex carbohydrates, fish and to reduce the amount of dairy products for a happier digestive system. And then she said that "We have seen this for a long time, with the carbohydrates, but couldn't say anything".

I will continue my moderate LCHF. When I eat simple carbohydrates my blood sugar rises again, so I'm not "cured" from my underlying problem. But I'd rather keep away from carbohydrates than take medications! And if nothing else, I now have the doctor's confirmation on this!

So, thank you to you and all others.

And I do hope doctors will start recommending a low-carb diet.

Sincerely,

A 44 year-old woman
Congratulations on your health improvements!
One would wish that more people got similar help from the health care system, instead of having to find the information on their own. Right?
Addition
A few small objections to an otherwise encouraging story:
The advice from the doctor about saturated fat is perhaps a bit outdated. There's no good scientific support that it would be anything but harmless. Red meat is also likely to be safe to eat.
But on the whole, one has to say that this doctor was open to new knowledge. So in a year or so maybe she'll be even better informed.
Previous stories
"Hello LCHF – Goodbye Type 2 Diabetes"
Another Diabetic Healthier and Leaner with LCHF
More
More weight and health stories
How to Normalize Your Blood Sugar
Share your story
Do you have a success story you want to share? Send your information, plus before and after photos, to success@dietdoctor.com. It would also be greatly appreciated if you shared what you eat in a typical day, whether you fast etc. More information:
Share your story!