Diet Doctor course for clinicians coming soon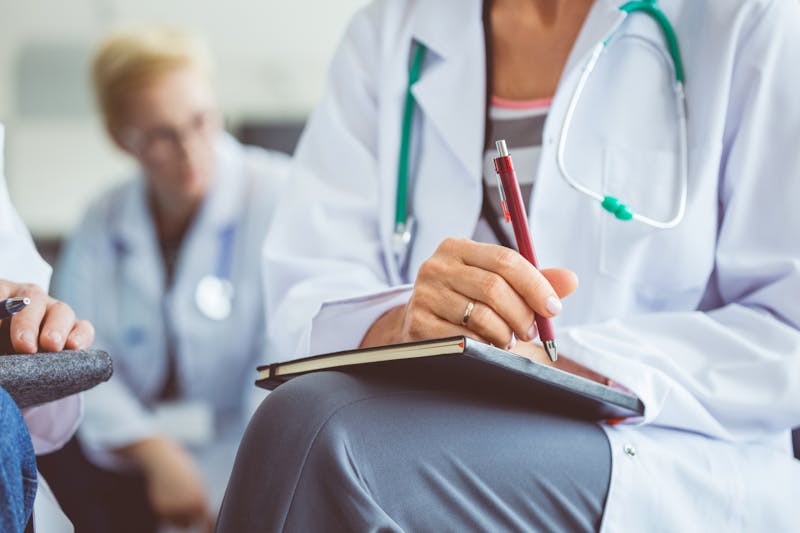 We're excited to announce that our first course for clinicians launches next week. On March 4, interested clinicians will be able to take our fully certified continuing medical education course, Therapeutic carbohydrate restriction for the treatment of obesity, diabetes and metabolic syndrome.
We want to make low carb simple for everyone, including health care providers. This free course will teach physicians, nurses, and dietitians how to safely and effectively use low-carb diets with their patients.
Evidence shows that restricting carbs in the diet can be beneficial for many health concerns. We have a strong evidence base indicating this is especially true for conditions related to insulin resistance, such as obesity, diabetes, and metabolic syndrome.
Metabolic syndrome includes five health concerns that may be positively affected by low-carb and keto diets: high blood pressure, high triglycerides, low HDL-cholesterol, high blood sugars, and high waist circumference.
Each of these conditions is related to carbohydrate and insulin metabolism. In many cases, restricting carbs improves or reverses them.
Our course covers everything that clinicians need to know about using low-carb and keto diets to treat obesity, diabetes, and metabolic syndrome.
It also includes resources for both patients and clinicians to make the shift to low-carb nutrition easy for everyone.
Through the support of our members, we can offer this course at no cost to health care providers. This is part of our mission to help clinicians everywhere learn that low-carb and keto diets are a safe and effective way to help individuals improve their health.
Share information about this course with friends, family, or your own health care provider, by printing or emailing this flyer. Check back at dietdoctor.com/cme on March 4 to access the course.