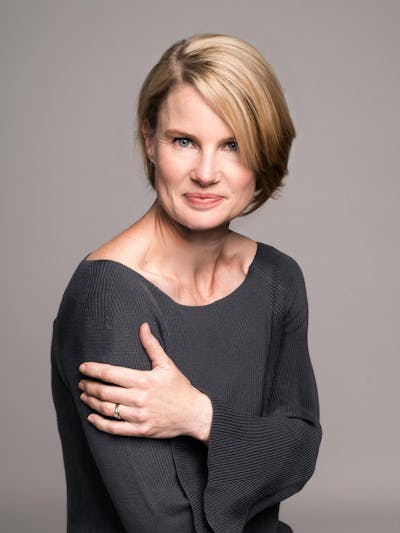 Carolyn Ketchum is the writer, photographer and evil mastermind behind All Day I Dream About Food, a low carb, gluten-free food blog. With over 2 million page views a month, it has become one of the most popular low carb recipe sites on the web. Carolyn's mission is to prove to the world that special diets need not be boring or restrictive. It's astonishing what you can do with a bag of almond flour, a stick of butter, and a willingness to experiment.
She is also the best selling author of The Everyday Ketogenic Kitchen, Easy Keto Dinners, and Easy Keto Desserts — with more cookbooks and fabulous keto recipes on the way.
The way Carolyn sees it, she didn't choose the keto lifestyle; it chose her. After being diagnosed with gestational diabetes during her third pregnancy, she began watching her carb intake. And when the diabetes decided to stick around, she refused to give up her lifelong passion for baking and cooking; she just had to find new ways to do it. To her delight, she discovered that with a little ingenuity and some perseverance, many high-carb recipes can be made over into low-carb treats without sacrificing flavor.
Carolyn has a Master's degree in Anthropology and Early Human Evolution, and an extensive background in higher education administration. She now lives in Portland, Oregon with her husband and three children.
You can catch up with Carolyn and all her keto shenanigans on Facebook, Instagram, and Pinterest.

Recipes from Carolyn Ketchum
Carolyn's books
The pictures have non-affiliate links to Amazon.
More about Carolyn Ketchum