Another train wreck: Heart & Stroke Foundation recommends eating candy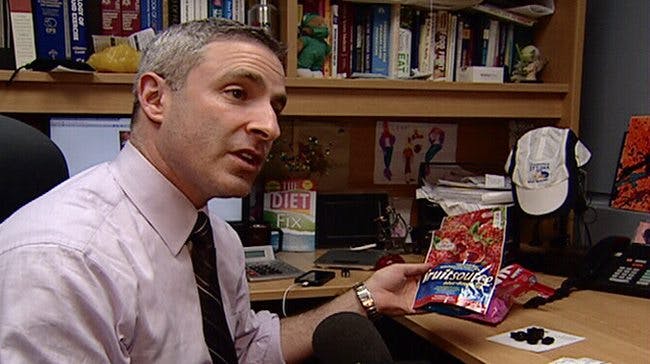 Here's another nutritional advice train wreck. The Canadian Heart and Stroke Foundation allows their "Health Check" symbol to be put on candy. Why? As far as I can tell because the candy uses the word "fruit" in its name.
CTV News: Ottawa doctor says Heart and Stroke Foundation is misleading parents over a "Health Check" product
Putting the spotlight on this insanity is one of my heroes, dr Yoni Freedhoff. Here are two recent posts from his blog:
The Heart and Lung Foundation put out a press release saying that they are trying to develop a "comprehensive position" on sugar and will be soliciting international experts to help out. Meanwhile they'll keep recommending candy.
Here's dr Freedhoff's comment:
So what exactly do the Heart and Stroke Foundation's Health Check Registered Dietitians do for the Foundation if Health Check needs to ask for outside help to determine whether or not endorsing fruit juice gummis that are themselves 80% sugar by weight with virtually no associated nutrition is a good idea?

I guess what I'm trying to say is that if your organization needs international experts to tell them selling candy as a health food is a bad idea, perhaps you might want to consider the possibility that there's something wrong with your organization's own expertise.
I'd rephrase that last message for the Heart and Stroke Foundation:
If your organization believes that selling candy as a health food is OK, then your organization has zero credibility.
Bottom line: choose. You can have the candy money or you can have credibility. You can't have both.
Earlier
What's Wrong with this Picture?
Any Defense of Sugar is Pure Confection
Breakfast at Europe's Biggest Diabetes Conference