New questionable health initiative from the candy industry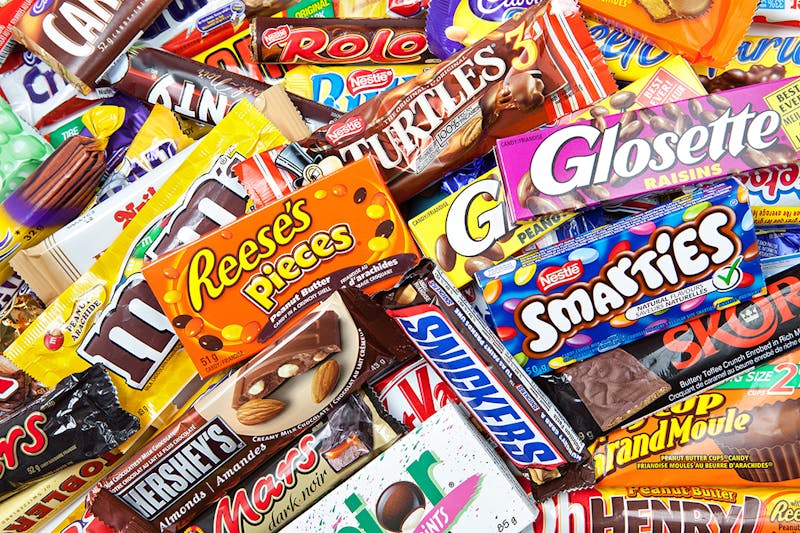 The candy and chocolate industry is trying to make you feel better about eating its unhealthy products. The industry has teamed up with the Partnership for a Healthier America (PHA) when launching a new initiative, Always a Treat, to help families manage their sugar intake while still enjoying all sort of candies as treats. Always a Treat will promote portion guidance, transparency, and provide more consumer education.
Forbes: How the robust candy industry is transforming the way you think about sugar
John H. Downs, Jr., President and CEO of the National Confectioners Association, says:
We did this with no pressure, no one really challenging us, and we did it because it's the right thing to do. With all the conversation around sugar, one of the things that our companies pay a lot of attention to is consumer expectations of us.
Christopher Gindlesperger, Senior Vice President of Public Affairs and Communications goes on:
Most people understand that chocolate and candy are treats, and they consume it that way. We're doing this initiative to have an impact on people as they manage their sugar intake. Of course, we're just one piece in a much bigger picture.
With this new initiative, the candy industry is trying to appear as if it is health conscious, when it is, in fact, an industry dedicated to selling deeply unhealthy products. Changing its labels probably won't make much of a difference. Downs continues:
A world without chocolate and candy is no world at all.
Quite a problematic viewpoint, but nevertheless, not very surprising coming from CEO of the National Confectioners Association. There are lots of ways to enjoy life that do not involve consuming unhealthy "treats." Why not just avoid these "treats," and instead, treat yourself to a life without products that have a negative health impact?
Earlier
For sale – your doctor's opinion
Sugar