All members have access to a helpful Welcome Handbook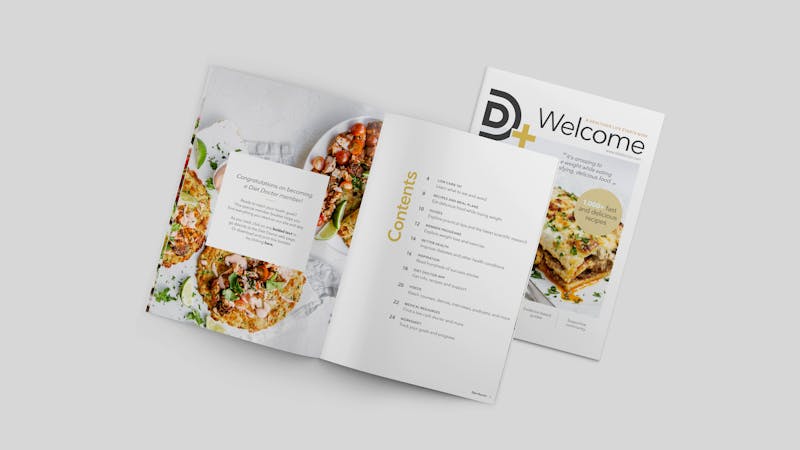 Are you a Diet Doctor member who sometimes feels overwhelmed by all the information the site has to offer? Do you worry you may be missing out on key content?
Our digital Welcome Handbook is designed just for you.
In a handy and attractive online flipbook, the 24-page guide highlights all of the key offerings available on Diet Doctor, including more details about our handy Diet Doctor app.
Even better, by hovering your mouse over the bolded text in this magazine-style publication, you can click straight through to the exact spot on the site. We've recently updated the content to provide new links and resources.
Whether it's recipes, meal plans, weight loss programs, videos, health information, or access to our app or  online community, it's all there and more. You can download it, print it out, or flip through it on the site.
The back page even has some helpful prompts for you to create your own personal worksheet for health improvement or weight loss. And if you print it out, there's a space to keep track of your Diet Doctor login and password.
The Welcome Handbook is free to all Diet Doctor members. It's also available as an immediate gift to anyone who signs up for our free 30-day trial.