New book: well-raised meat is good for you, animals, and the planet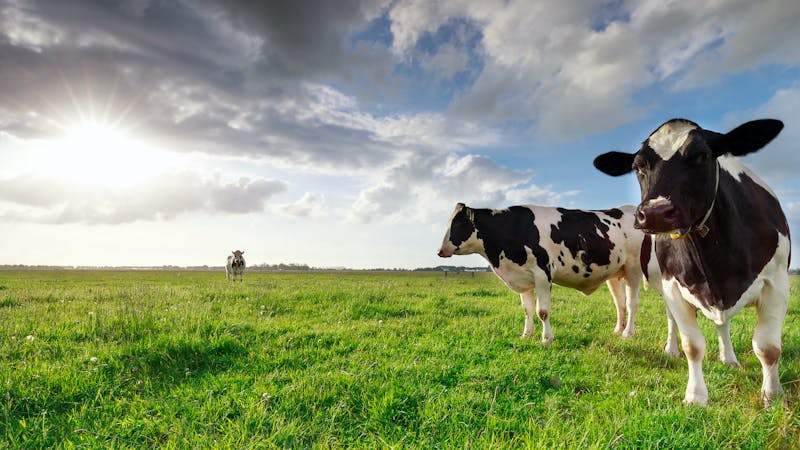 Are you conflicted about whether you should eat plenty of meat and animal products on your low-carb diet? Do you worry about the potential environmental or ethical issues, even if your health is visibly improving?
A new, engaging, and well-researched book will help you put your worries to rest and chart a healthy, conscientious way forward.
The new book, Sacred Cow: The case for (better) meat, was released July 14. It's a thoughtful and in-depth examination of the nutritional, environmental and ethical controversies surrounding meat in the modern world.
While eating a vegetarian and even vegan low-carb diet is, of course, possible, the book will help you understand, if you choose to eat meat, how a diet with animal products can benefit you, the animals, and the planet.
The book is written by two well-known names in the paleo and low-carb community: registered dietitian and "Sustainable Dish" blogger Diana Rodgers and best-selling paleo author Robb Wolf. They write how they shared similar health histories and desire to "find the truth behind commonly held beliefs."
The book sets out the research, myths, and misinformation in this incredibly complex, and often ideological, debate. It shows that meat is in fact a nutritional super food, but also discusses the environmental and ethical issues surrounding not only animal products, but all types of modern food production.
The authors make a convincing case that animals are essential to sustainable, healthy food production.
However, they show the flaws in our current industrial agricultural systems and point out how we could be doing more in our society to raise better meat, especially through methods of regenerative agriculture.
The book is recommended reading for anyone with a desire for a more nuanced discussion of this complex topic. It precedes the documentary film of the same name, can be ordered through the book's website. (Diet Doctor receives no payment or credit for this recommendation, it is offered simply to help our readers gain more depth of understanding.)
Diet Doctor has examined some of the environmental issues in our three part series, The Green Keto Meat Eater.
The green keto meat eater: Part 1
The green keto meat eater: Part 2
The green keto meat eater: Part 3
In addition, we have upcoming podcast episodes with Diana Rodgers and Professor Frank Mitloehner from UC Davis. Look for those as they should be released soon!
More posts
Guide to red meat – is it healthy?
Does evidence support limiting red meat?