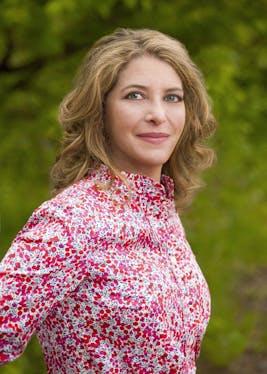 Nina Teicholz is an investigative journalist and author of the International (and New York Times) bestseller,
The Big Fat Surprise
(Simon & Schuster).
The Economist named it the #1 science book of 2014, and it was also named a 2014 *Best Book* by the Wall Street Journal, Forbes, Mother Jones, and Library Journal. The Big Fat Surprise has upended the conventional wisdom on dietary fat and challenged the very core of our nutrition policy.
A review of the book in the American Journal of Clinical Nutrition said, "This book should be read by every nutritional science professional.." A former editor of the British Medical Journal said, "Teicholz has done a remarkable job in analysing [the] weak science, strong personalities, vested interests, and political expediency" of nutrition science.
Before taking a deep dive into researching nutrition science for nearly a decade, Teicholz was a reporter for National Public Radio and also contributed to many publications, including the Wall Street Journal, New York Times, Washington Post, The New Yorker, and The Economist. She attended Yale and Stanford where she studied biology and majored in American Studies. She has a master's degree from Oxford University and served as associate director of the Center for Globalization and Sustainable Development at Columbia University. She lives in New York City.
Learn more at her website TheBigFatSurprise.com. You can also find Nina on Facebook, Twitter, LinkedIn, Wikipedia and read her blog.
Articles
From The Big Fat Surprise
How the Low-Fat Diet Was Introduced to America
The Rivalry Between Atkins and Ornish: Low Carb Vs. High Carb

Top videos
Potential conflicts of interest
Updated August 8, 2019.
Teicholz receives royalties from her book, a non-fiction account of the history of nutrition. She also accepts modest speaking fees for presenting her findings as part of her commitment to educating people about the new thinking on dietary fats and health.
Teicholz does not accept support from any industry, company or interested party for her work.
Teicholz eats a relatively low-carb diet.
More