Why low carb works, and the imminent launch of Hava
We've got some more exciting updates to share today. We're creating history, and we'd like you to be a part of it. But first, a step back.
For over two decades, I've been passionate about helping people eat better. That's why, together with our team, we turned Diet Doctor into the best and most trusted low-carb resource online.
---
Why low carb works
Personally, I'm still a massive fan of the low-carb approach. I've been eating lower carb for two decades and still do. However, we understand that not everyone succeeds with low carb, and even when they do, there's one constant – satiety.
We're learning more about low carb and the reasons why it works when it works.
For example, in all the top studies where low carb has demonstrated superior effectiveness, people have also been eating more protein (which increases satiety).
In general, when people lower their carb intake, they tend to start eating more real foods and more protein… so this usually works great!
Another key factor is that when most carbs are excluded, people also stop eating ultra-processed foods with concentrated carbs and fat together.
These foods tend to be the most hyper-palatable foods in the world, the foods we just can't stop eating, e.g., ice cream, donuts, potato chips, and a long list of other offenders.
Excluding these foods – together with other carby ultra-processed foods – also increases satiety by a lot!
Low-carb diets are also easy to explain in two words: "avoid carbs". Simplicity!
Oh, and when people start a strict low-carb diet, they tend to lose 2-3 pounds of water weight in the first few days. This is due to the loss of muscle and liver glycogen stores and the water bound in it. It's also amazing for early motivation ("it works!"). No other diet has this superpower.
However, just because low-carb diets tend to work great, it does not mean they are perfect.
Some common low-carb food items are not high satiety. Examples include bullet-proof coffee, fat bombs, and, in general, adding lots of butter to various other foods.
How do you know how to maximize the effectiveness of your low-carb diet? This used to be complicated to figure out, but we're about to make it simple.
---
Into the future
We're on the verge of something revolutionary, grounded in the latest science of satiety.
This innovation can complement low carb for added effectiveness or help maintain its benefits while allowing a bit more flexibility in carb consumption.
As you may have seen, in June of this year, we announced our plans and our new sister brand – Hava. Since then, our team of food experts, designers, product managers, and engineers have been hard at work.
We now have a revolutionary Hava app in testing with some people. There are still some ways to go to make it fully ready, but we're aiming to launch it widely before the end of this year. We plan to invite more testers before that.
By harnessing our innovative satiety approach and leveraging modern AI tools, we're building something the world has never seen before. Something that could be a game changer.
I can't wait to share it with you, and we're almost there. If you want our satiety tools, sign up for early access on our Hava website.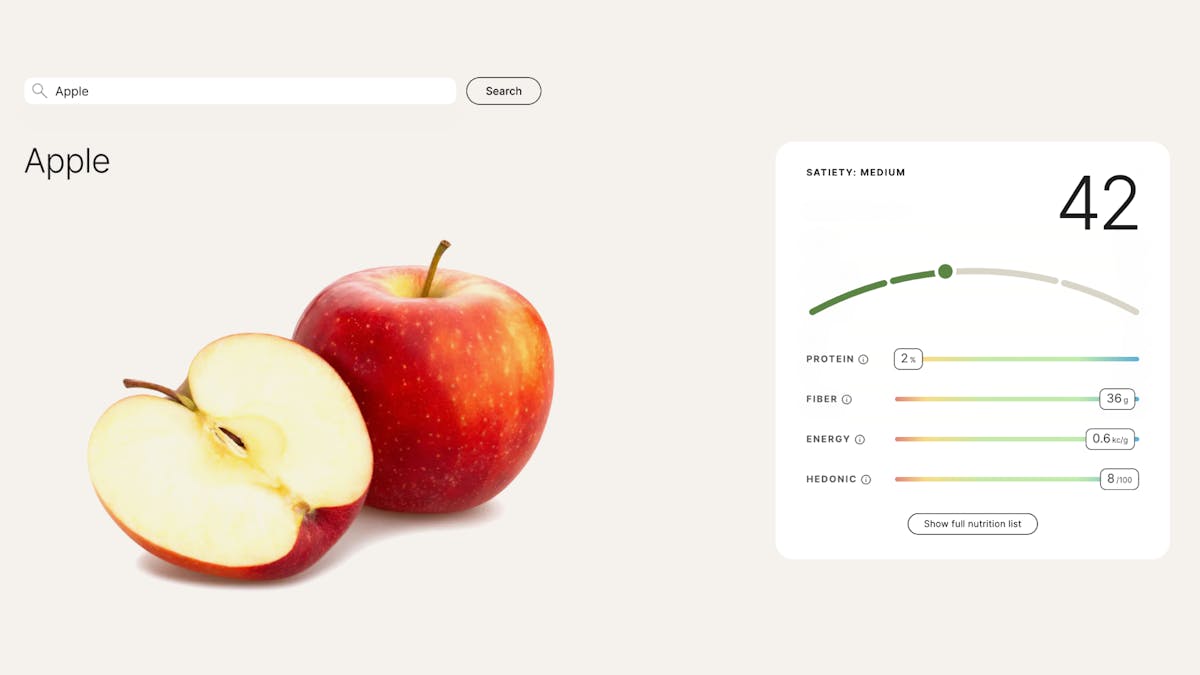 Curious about the satiety of some particular food? You can already test our new satiety calculator online. Check it out on our satiety info page, or go straight to our satiety calculator.
You may also follow, learn more, and discuss Hava via your favorite social channel. This is a revolution in progress: Hava on X/Twitter, YouTube, Facebook, and Instagram.
Thank you for your support, and join us at hava.co.