Top 5 Diet Doctor resources on diet and mental health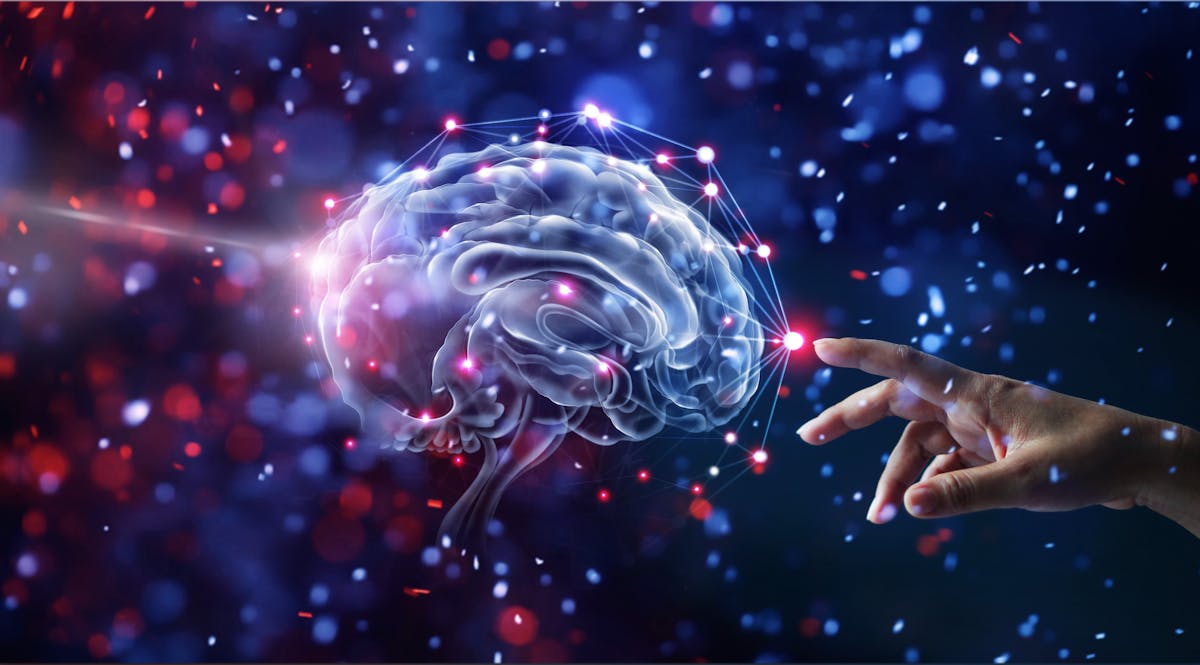 It's International Mental Health Awareness Week. Diet Doctor wants to celebrate — and raise awareness about — the exciting and dynamic developments around mental health conditions and the food we eat.
"Research and interest in the possible role of carbohydrate reduction to improve symptoms of mental health conditions is really taking off," said Dr. Bret Scher, Medical Director at Diet Doctor. "It is a very exciting and rapidly changing field."
Here is a round-up of our top five resources on this topic.
Please note
If you're on medications for your mental health condition, please work with your healthcare team before exploring any dietary treatments, as your medication needs may change. And never stop or change medications without consulting with your physician first. Also, if symptoms are not improving, follow up with your doctor for further evaluation. You'll find more information on precautions and making dietary adjustments in the links below.
---
1. Success with patients with long-term, unresponsive conditions
In July 2022, we shared a Diet Doctor news story and news video about a groundbreaking study among patients in a French psychiatric hospital. A ketogenic diet resulted in significant health and symptom improvements among patients with long-term serious mental illness — anxiety, depression, bipolar, and schizophrenia — who previously had not responded to conventional therapies. Of the 28 patients who stuck with the diet, 100% experienced symptom improvement, 63% reduced their medication needs, and 43% achieved clinical remission.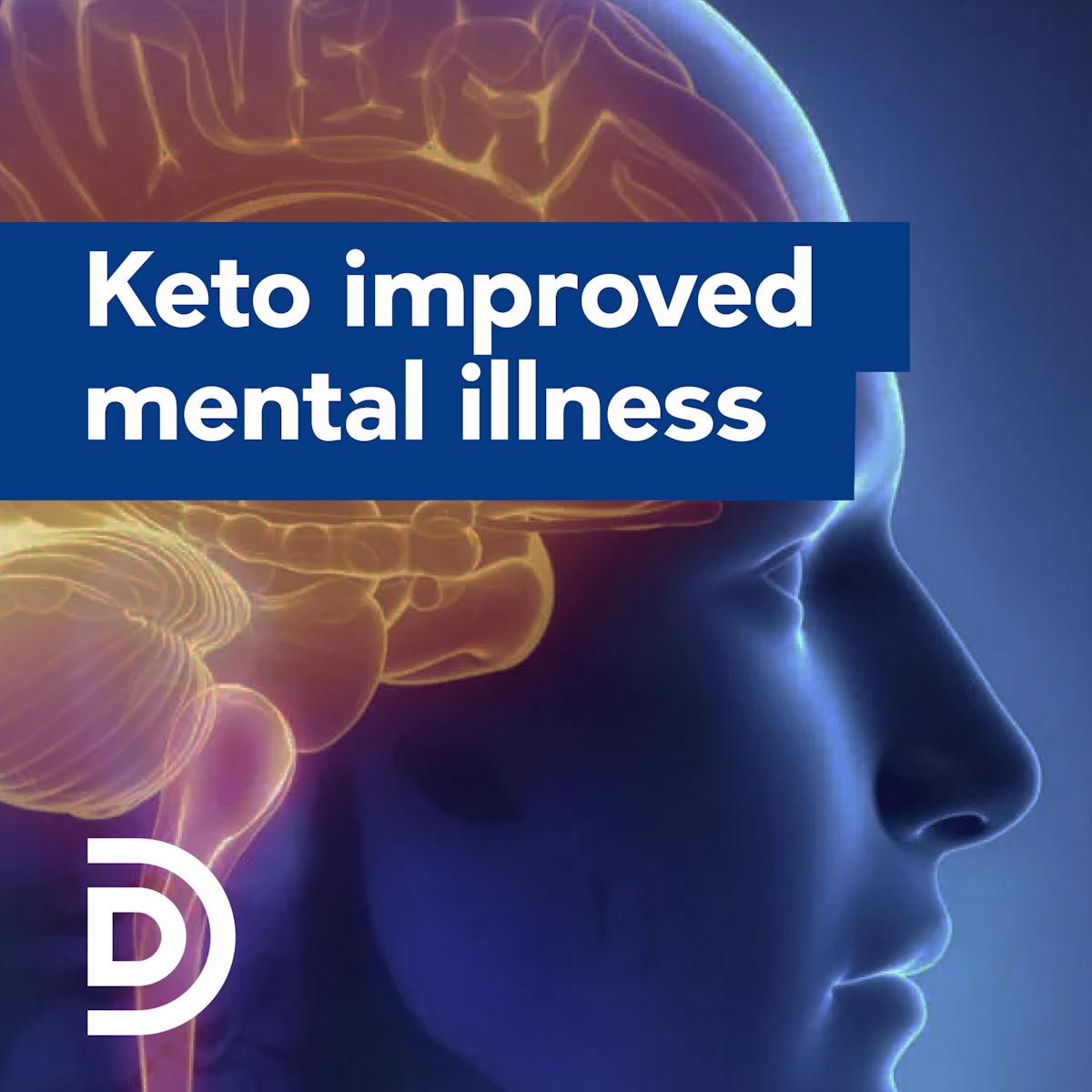 ---
2. Podcast guests discuss diet and mental health with Dr. Bret Scher
Over the last four years, Dr. Scher has had a number of podcast guests who have shared their fascinating research and personal perspectives on low carb and ketogenic diets and mental health.

Recently, in podcast #100, Dr. Scher explored the keto diet's impact on bipolar disorder, including interviewing Matt Baszucki, whose own bipolar symptoms resolved. Now  Matt's family foundation is devoting $50 million to fund top-level research in this arena. Dr. Scher also talks to two researchers and clinicians who are receiving Baszucki Group funds:, Dr. Iain Campbell of Edinburgh University and Dr. Chris Palmer of Harvard.

In podcast #82, Dr. Scher has a more in-depth discussion with Dr. Palmer about his own personal journey over many years with keto diets and mental health. 

Earlier podcasts include discussions with Argentinian psychiatrist Dr. Ignacio Cuaranta and New England psychiatrist Dr. Georgia Ede.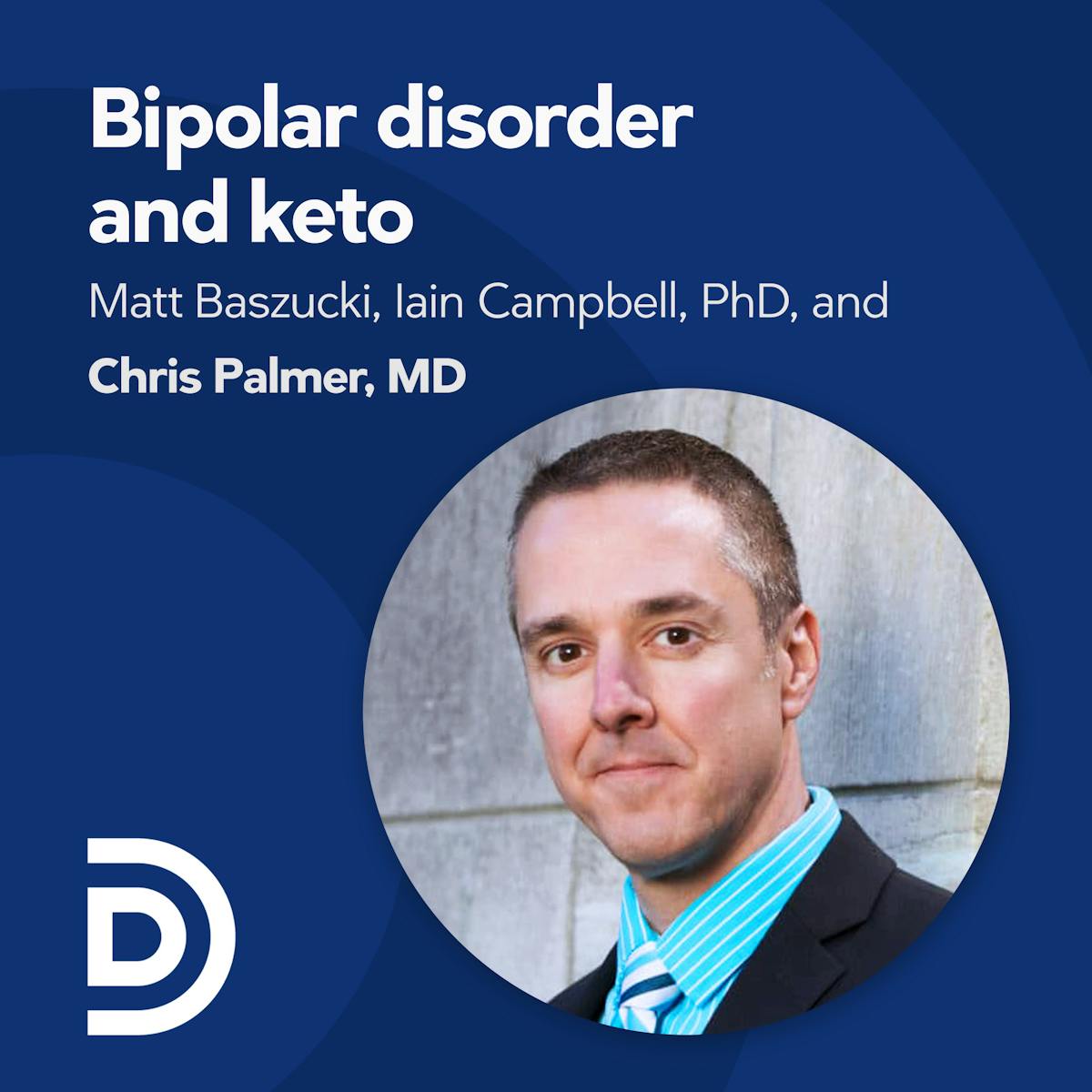 ---
3. Diet Doctor's evidence-based series of guides on the food-mood connection
A regular Diet Doctor contributor over the years, Dr. Georgia Ede has written a highly popular and evidence-based series on the food-mood connection.
The first guide delves into the science and growing research base about the possible chemical imbalances that impact mental health and how a keto diet might shift those chemicals.
The second article gives important information about the management of psychiatric medications when doing a keto diet.
And the third article in the series answers common FAQs, such as how long it might take to feel better, how many grams of carbs to eat each day, and what side effects might be expected.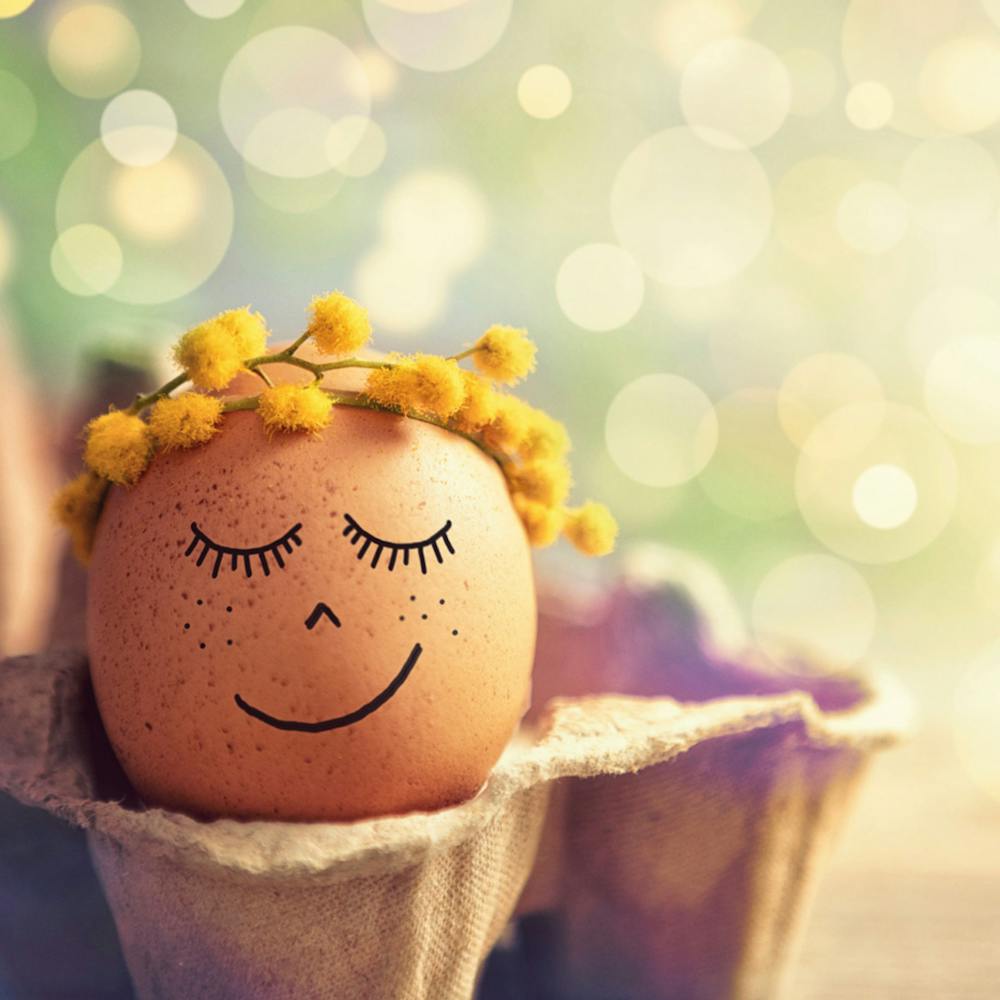 ---
4. Low carb and keto — come for the weight loss, but stay for the mental health benefits?
In a journalistic style, another popular Diet Doctor guide explores both individual experiences as well as the scientific evidence around low carb and keto eating for mental health. Some individuals with diagnosed mental health conditions report encouraging improvements in symptoms and medication management. Others sound cautions and caveats that the diet did not work for them.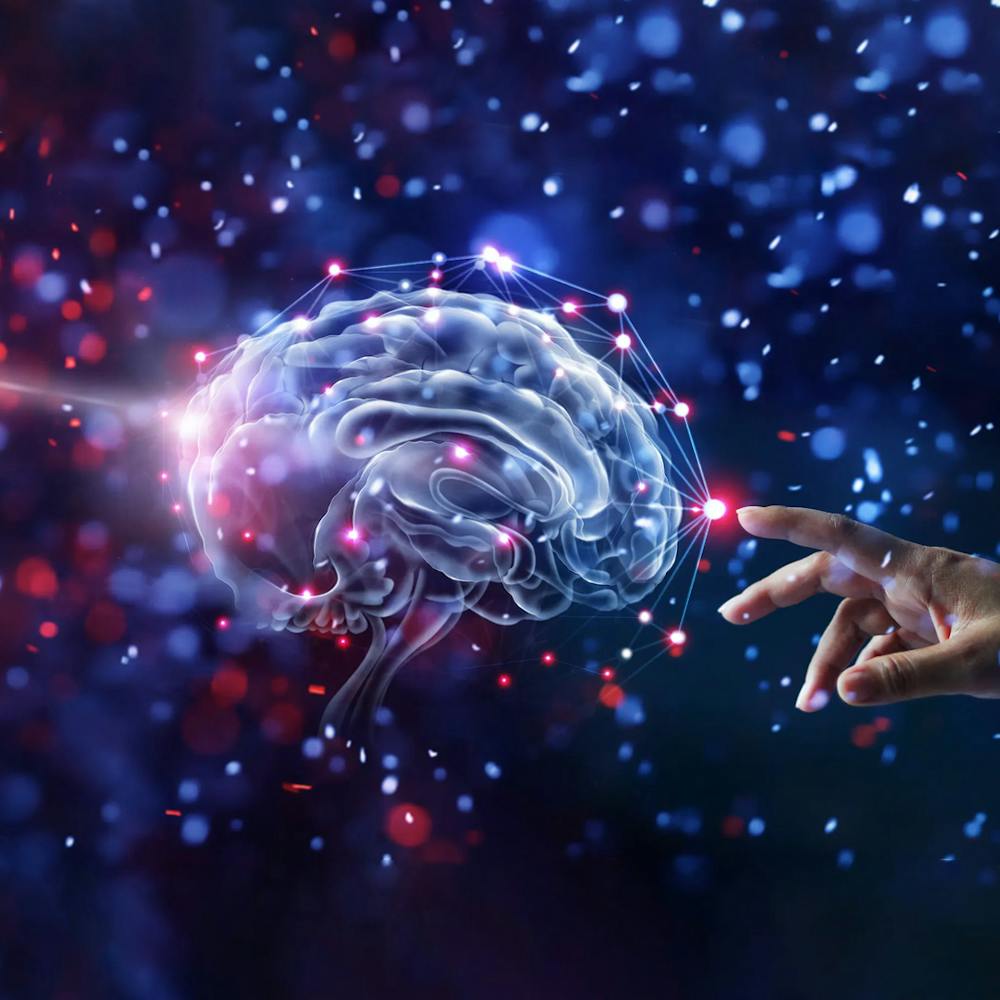 ---
5. Diet Doctor success stories
Over the last five years, Diet Doctor has published more than 40 success stories in which people describe not only losing weight and improving other health conditions, but also alleviating symptoms of depression, anxiety, panic attacks and other mental health conditions.
For example, Suzanne lost 30 pounds and resolved her depression. Amy lost 230 pounds and saw her life-long depression disappear, too.
Chantal's story has important nuances: keto caused insomnia, making her bipolar worse. However, a moderate low carb diet, with carbs timed at night, improved her sleep and her bipolar symptoms.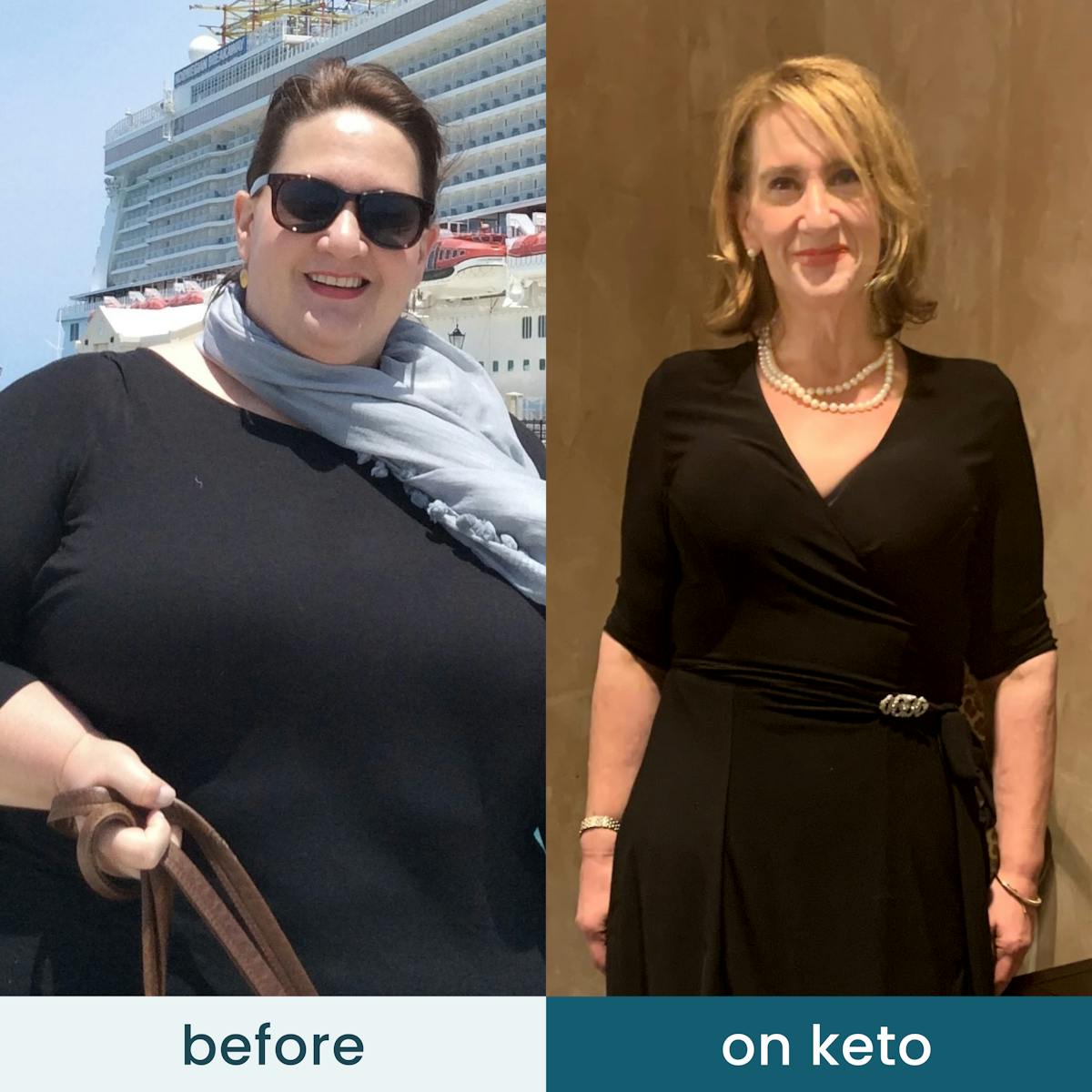 ---
Mental health and wellness impacts us all. As Prince Harry recently said to Oprah in an interview about his mental health struggles, "Once you start talking about it, you realize that actually you're part of quite a big club."
So if you or a loved one are part of that club, too, as many of us are, explore our resources to see if variations of a low carb or keto diet could help minimize your mental health symptoms.
Remember, don't start a new diet without the full knowledge and support of your healthcare providers, as metabolic shifts can occur that can impact your symptoms and medications.