New e-book: low-carb Christmas recipes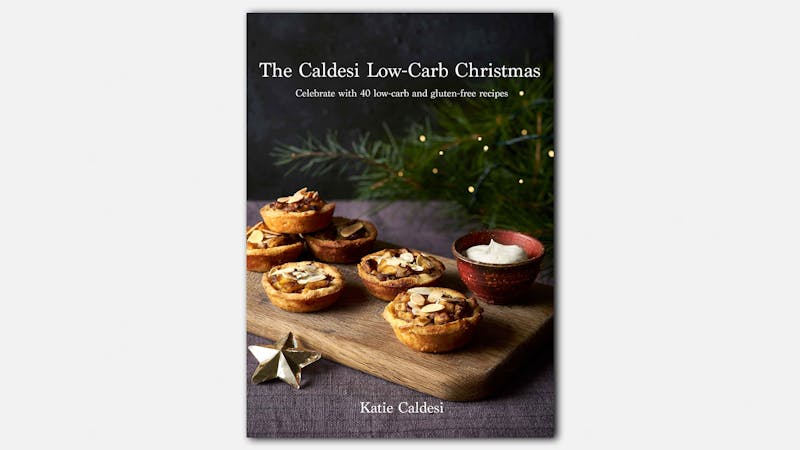 In the countdown to Christmas and New Year's are you looking for some extra inspiration for delicious low-carb meals, appetizers, drinks, and desserts?
Check out the new recipe e-book by UK celebrity chef Katie Caldesi, The Caldesi Low-Carb Christmas.
Katie has shared two of her creations from this new collection with us: the keto sausage rolls, and a festive, low-carb Christmas yule log. We think our readers will be interested in her eclectic range of recipes at this time of year.
[
Diet Doctor receives no payment or other considerations from the sale of the cookbook or publishing of this post.
]
Her new e-book has 40 seasonal low-carb offerings to keep you satisfied and inspired from now well into 2021.
"I have written recipes to help you with festive canapés, starts, sides, bread, some main courses, drinks, and even desserts," says Katie. For example, there's a coconut-lime trifle, a nourishing smoky cheese soup, low-carb eggnog, and even low-carb mince pies.
Katie and her husband, Italian chef Giancarlo Caldesi, have an inspiring low-carb story of their own. They have two Italian restaurants in the UK, a cooking school, a popular UK TV cooking show, and more than 10 recipe books.
But in 2011 Giancarlo's health was declining and he was diagnosed with type 2 diabetes. Adopting a low-carb diet reversed his diabetes and restored his health. They both lost weight. Now they are inventing low-carb recipes everyone can enjoy, even people like their two sons who have no health or weight issues.
"The low-carb lifestyle suits us all; we are not governed by gnawing hunger, we love the food we eat and feel satiated but not stuffed," says Katie. "I strongly believe this book is for everyone as none of us need large amounts of sugar and refined carbs in our diet, ever."
You can find out more about Katie and Giancarlo Caldesi and their low-carb recipes at their website lowcarbtogether.com.
Want the full book?
The Caldesi Low-Carb Christmas is available on Amazon.
Buy The Caldesi Low-Carb Christmas